Auto v. Pedestrian
UNFINISHED CASE: COME BACK LATER
Scroll to bottom for case answer and EMeducation. 
History:
A 201083245-year-old male 21-year-old male who today around 1:30 PM was hit by a car in an intersection and thrown and had right thigh knee and calf pain left calf pain and left shoulder pain at the time and was limping at the time but did not feel the need to come to the hospital and was seen by paramedics who cleared him at the scene. He is coming to the emergency department now because his pain has significantly worsened in all those areas and he can barely walk because his legs hurt too much. He denies any neck or back pain or chest pain or shortness of breath or weakness or other complaints and he has not been recently ill
Exam:
Vitals: Pulse 94, BP 96/61, RR: 18, afebrile
Abdomen: Soft. There is no tenderness. No guarding or rebound.
Musculoskeletal: left shoulder is full range of motion but with pain. visible contusion to the left calf area which is tender. visible contusion to the right thigh area which is tender.  compartments both areas are soft. His knee has decreased flexion but no palpable effusion and ligaments are intact. Distal neurovascular exam is intact. Straight leg raise is intact.
Testing:
X-rays of the knee and femur are normal.  X-ray of the left shoulder are shown below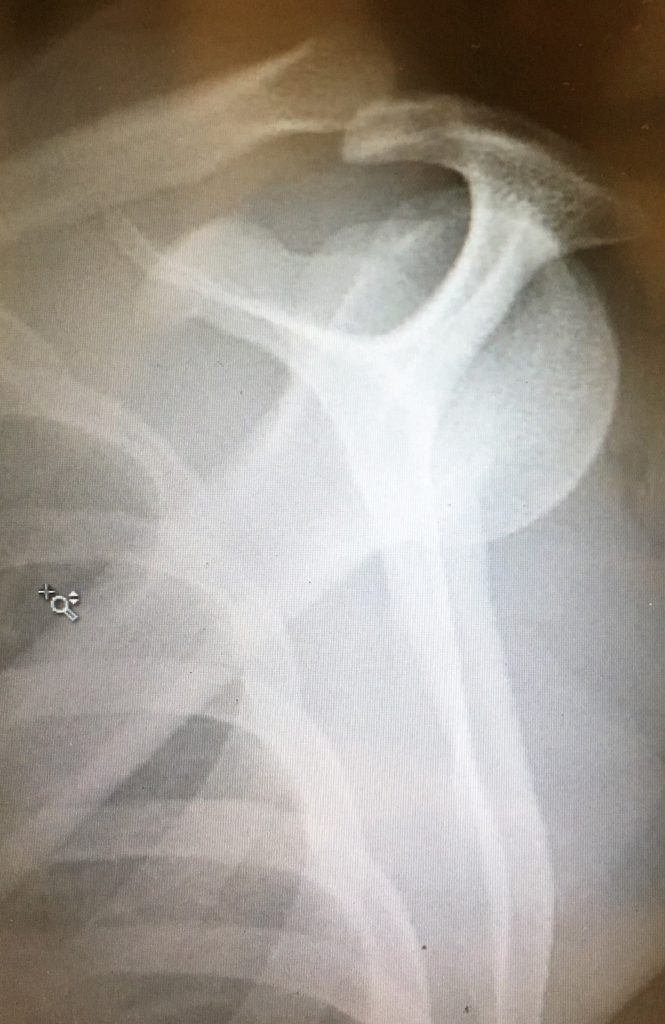 Question(s):  What does the X-ray show?  What should you do next?
****
<<<<<<<<<<<<<<<<<<<<< ADVERTISEMENT & SPACER >>>>>>>>>>>>>>>>>>>>>
***************************************************************************
Get one of our publications, all designed specifically for Emergency Care Providers:
***************************************************************************
<<<<<<<<<<<<<<<<<<<<<<<<< END SPACER >>>>>>>>>>>>>>>>>>>>>>>>>
ANSWER: The shoulder x-ray is normal.  The patient had no abdominal pain, but orthostatics were positive so a CBC was done, which was normal, and a CT abdomen was done and is shown below.  What finding is noted?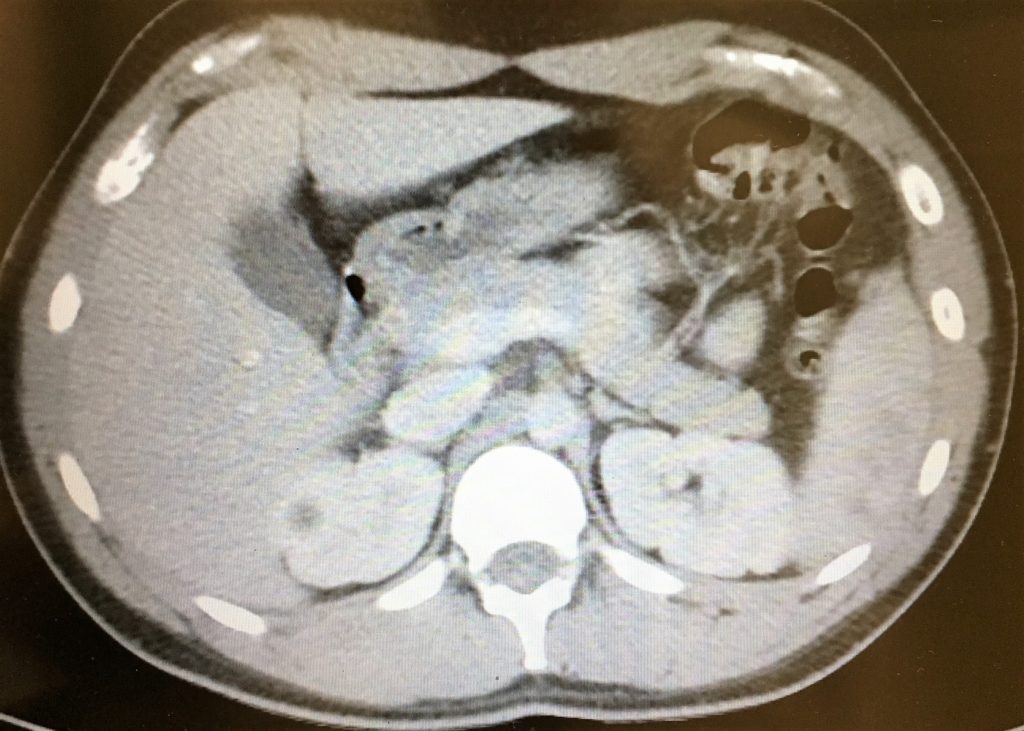 ****
EMeducation highlighted page-shot on

SPLENIC INJURY

 from the Emergency Medicine 1-minute Consult Pocketbook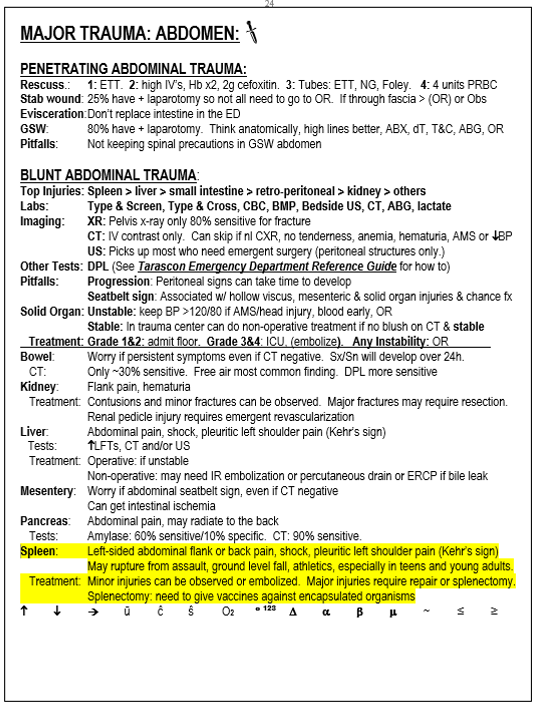 ****
CASE CONCLUSION: Grade 2 splenic laceration.  Patient was admitted and observed.  He did not require surgery, blood transfusion or embolization.