Sudden LUQ Pain*
History of Present Illness:
A man in his early 50's presents to the emergency department for sudden onset of  LUQ abdominal pain.    He denies any vomiting, diarrhea or other complaints.
Vital Signs & Physical Exam:
Vital signs are normal except for a pulse of 111.
Physical exam is otherwise normal except for epigastric tenderness without guarding
Initial Diagnostic Testing:
EKG: normal
Labs: normal including lactic acid
Imaging: CT shown below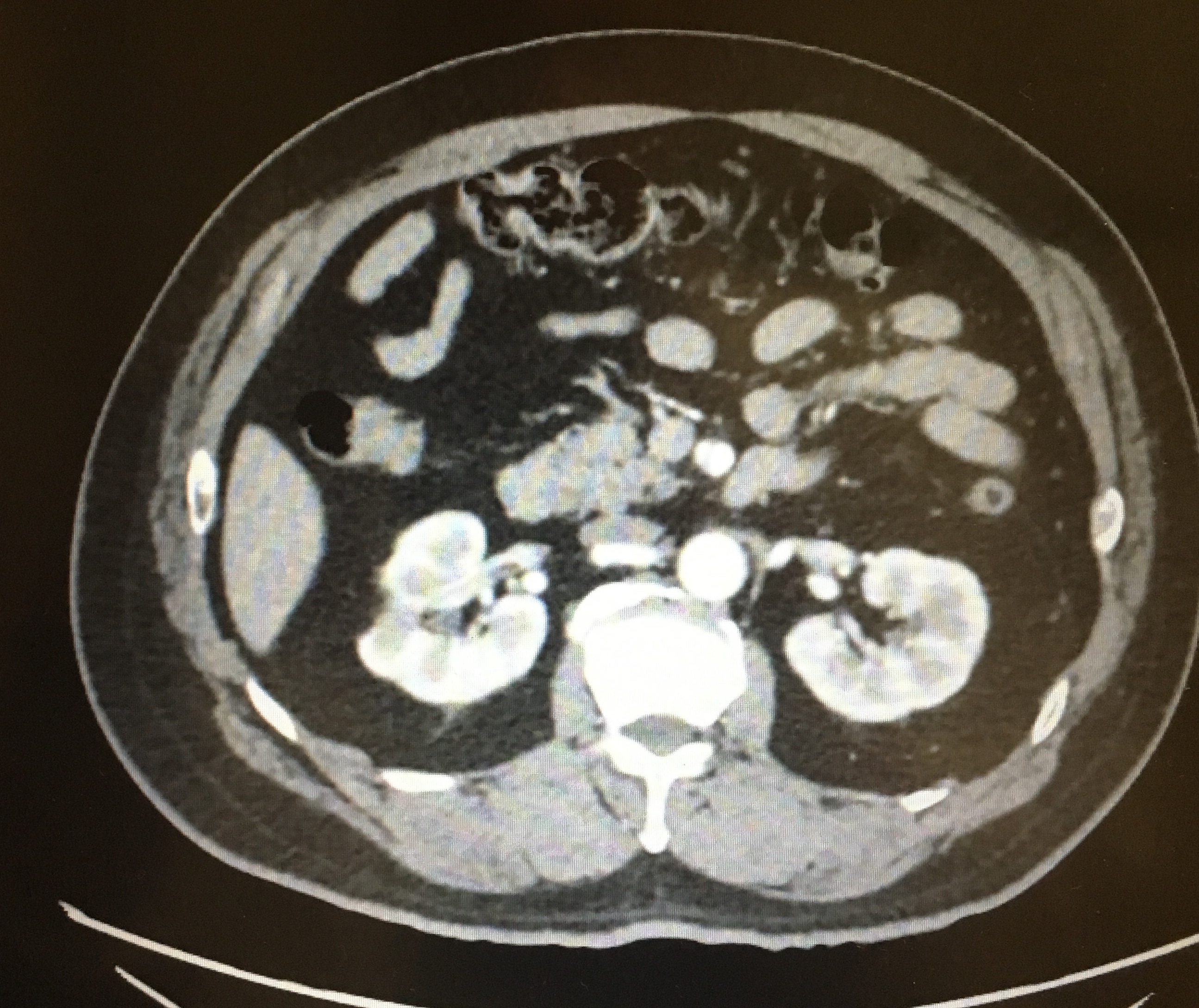 What is the most likely diagnosis?
Gastritis
Pancreatitis
Gallstones
None of the above
SCROLL DOWN FOR ANSWERS & 1-MINUTE CONSULT
<<<<<<<<<<<<<<<<<<<<< ADVERTISEMENT & SPACER >>>>>>>>>>>>>>>>>>>>>
***************************************************************************
THE EMERGENCY MEDICINE POCKETBOOK TRIFECTA
Get one of our publications, all designed specifically for Emergency Care Providers:
***************************************************************************
<<<<<<<<<<<<<<<<<<<<<<<<< END SPACER >>>>>>>>>>>>>>>>>>>>>>>>>
ANSWERS:
Gastritis: can show up on CT, thought rarely unless severe.  This cut does not show the stomach.
Pancreatitis: not seen on CT
Gallstones: can cause epigastric pain but LUQ pain would be very unusual.  This cut does not show the gallbladder.
None of the above: CORRECT.  The image shows a SMA dissection.   It is not easy to see and was actually missed by the first radiologist. A coronal view is shown below with a white line as an indicator.  The SMA is to the lower right of the dashed line.  There is a flap in the middle of it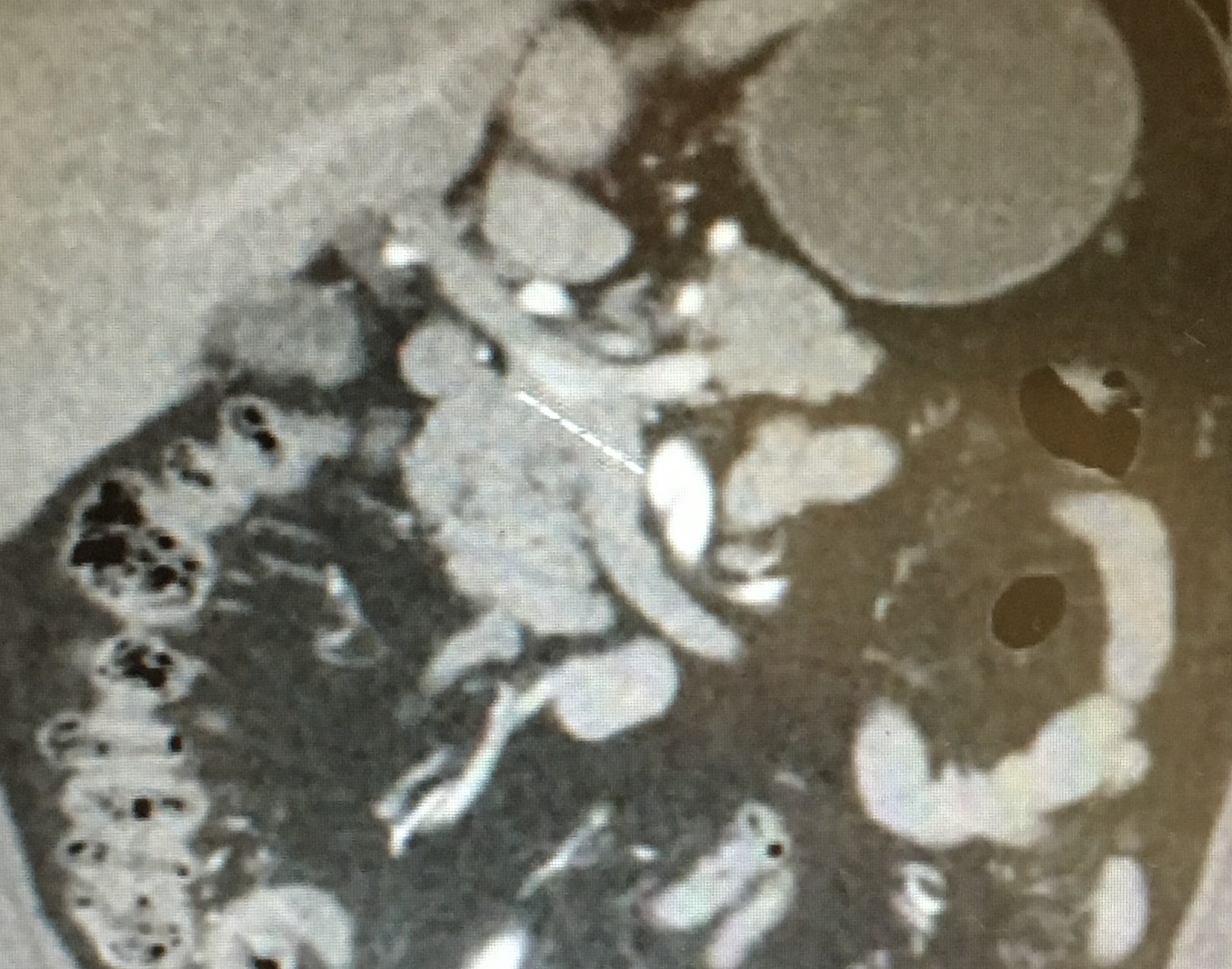 CASE CONCLUSION: Patient was admitted, seen by vascular surgery and started on aspirin & Xarelto.  He remained stable and was discharged after 24 hours.
CASE LESSONS:
Always remember there are sometimes Zebras, especially when the clinical presentation doesn't fit more common conditions.  The sudden onset of pain was a clue here, as was the unexpected CT finding:)
Never underestimate the importance of luck, but also that luck favors those who work hard.