Confusion
Scroll to bottom for case answer and E-meducation 
History of Present Illness:
A 57-year-old female with multiple medical problems presents to the ED for confusion.  Her friend states that she has been like this for 3 days and it has been unchanging since then. She denies any vomiting change in vision, speech, balance, or other complaints.
She was seen at another ED on the day her symptoms started and they blamed it on smoking marijuana, but her confusion has not improved so her friend brought her to your hospital.
Vitals & Physical Exam:
Vital signs are normal
Exam is normal except for confusion.  She has a particularly hard time following commands
Differential Diagnosis:
Dementia
Delirium
Drug abuse
QUESTIONS:
What testing would you recommend?  
What would you be looking for specifically?  
Where can I get a quick refresher on this topic?  See highlighted area below
SCROLL DOWN FOR ANSWERS & 1-MINUTE CONSULT
<<<<<<<<<<<<<<<<<<<<< ADVERTISEMENT & SPACER >>>>>>>>>>>>>>>>>>>>>
***************************************************************************
THE EMERGENCY MEDICINE POCKETBOOK TRIFECTA
Get one of our publications, all designed specifically for Emergency Care Providers:
***************************************************************************
<<<<<<<<<<<<<<<<<<<<<<<<< END SPACER >>>>>>>>>>>>>>>>>>>>>>>>>
ANSWERS:
What testing would you recommend?  Brain CT or MRI
What would you be looking for specifically?  Stroke in Wernicke's area causing receptive aphasia
Where can I get a quick refresher on this topic?  See highlighted area below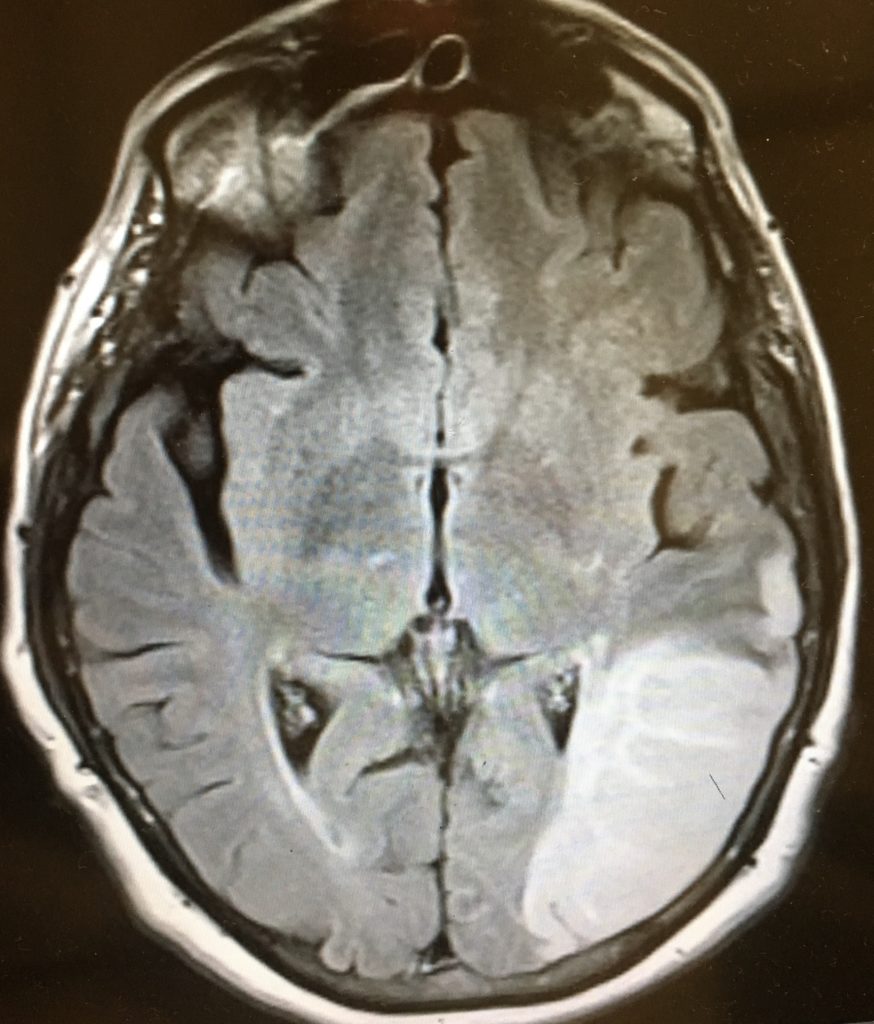 ****
A large area of the human brain is devoted to language and the area for comprehension is not the same as the area for language production.  That is probably why so many people can understand a foreign language that they cannot speak when they have listened to it a lot but never made the effort to speak it.  When I ask about "speech" as part of stroke screening I instead ask patients two questions: "Do you feel like there is a problem in the language part of your brain?"  and "Do you have trouble moving your lips and tongue so that you are slurring your speech?"
E-meducation for medical topic of this case: Read the yellow highlighted area of the page-shot below from our #1 title, the Emergency Medicine 1-Minute Consult Pocketbook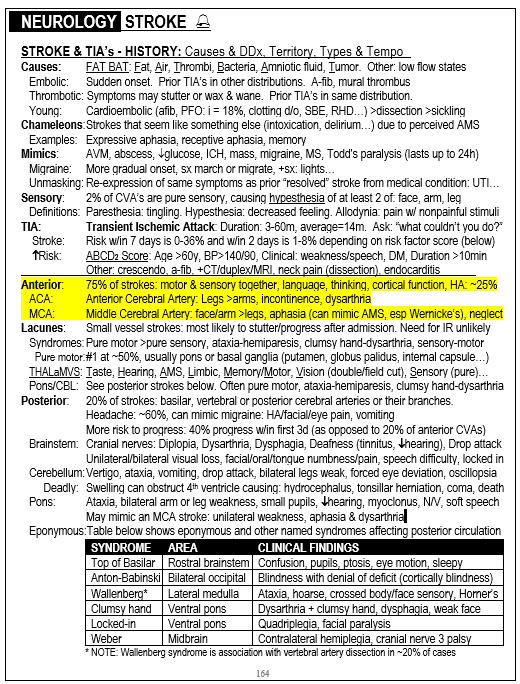 CASE CONCLUSION: We'll just have to see