Fever & HA then Cough
SCROLL DOWN FOR ANSWERS & 1-MINUTE CONSULT
History of Present Illness:
A 52-year-old female presents to the ED for 1 week of fever up to 102.5 and 3 days of dry cough.  2 days ago she had a severe headache that has now resolved.  At that time she had an LP that was normal.  She did recently travel to Australia for vacation.
She denies any significant past medical history.
She denies any chest pain but does feel some shortness of breath.
Vital Signs & Physical Exam:
Vital signs are normal except for a temperature of 99.5.
Physical exam is normal
Initial Differential Diagnosis:
Initial Diagnostic Testing:
CBC and BMP are normal except for WCB = 13 with left shift but no bands and glucose of 150
The CXR is shown below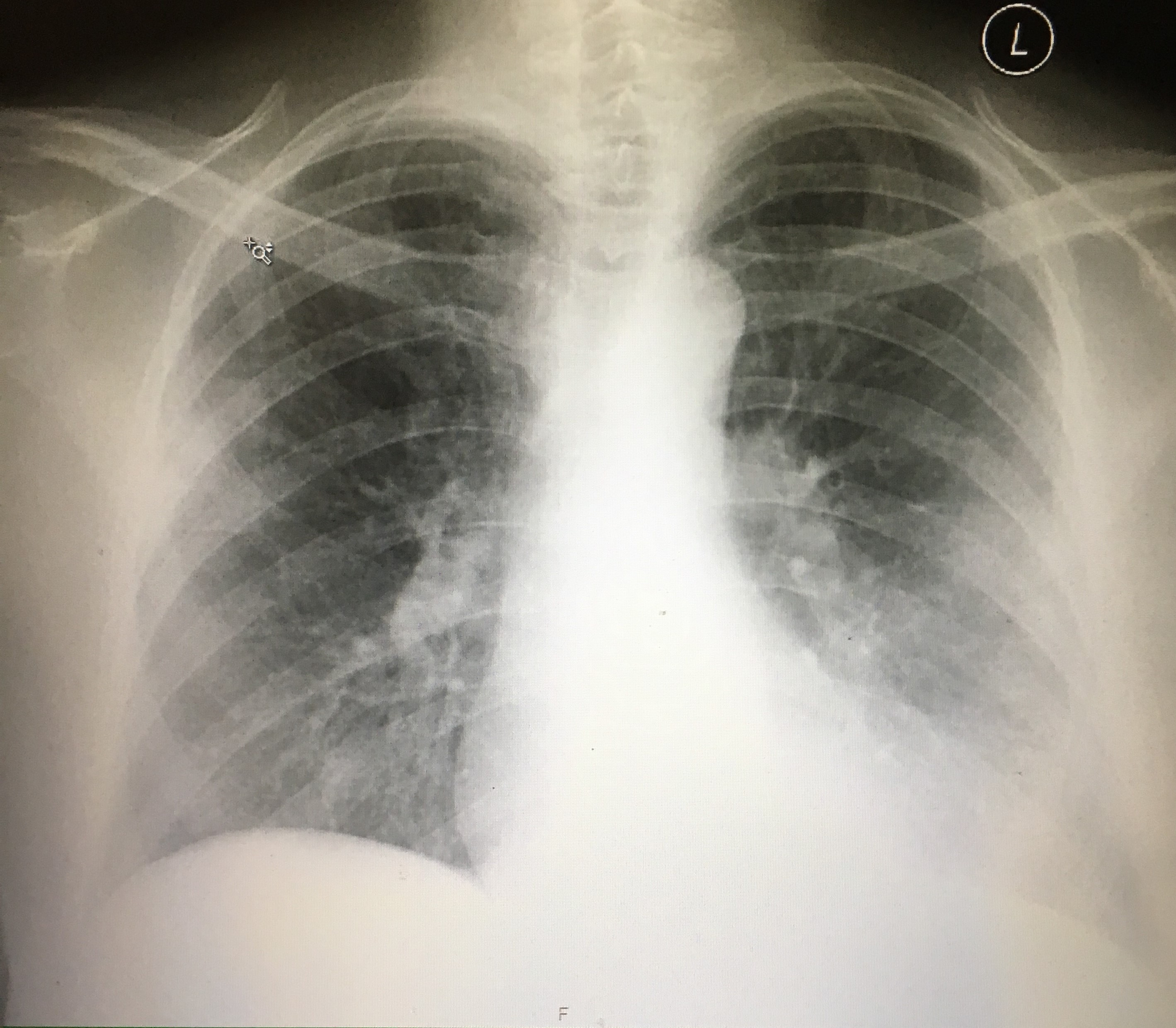 QUESTIONS:
What does the case image show?  
What should you do next?  
Where can one get a quick refresher on this topic?  
SCROLL DOWN FOR ANSWERS & 1-MINUTE CONSULT
<<<<<<<<<<<<<<<<<<<<< ADVERTISEMENT & SPACER >>>>>>>>>>>>>>>>>>>>>
***************************************************************************
THE EMERGENCY MEDICINE POCKETBOOK TRIFECTA
Get one of our publications, all designed specifically for Emergency Care Providers:
***************************************************************************
<<<<<<<<<<<<<<<<<<<<<<<<< END SPACER >>>>>>>>>>>>>>>>>>>>>>>>>
ANSWERS:
What does the case image image show?  The image shows bibasilar infiltrates
What should you do next? Ask about exposure to livestock and consider Q fever.   See case conclusion below tutorial page-shot.
Where can one get a quick refresher on this topic?  See yellow highlighted area below from purple book above…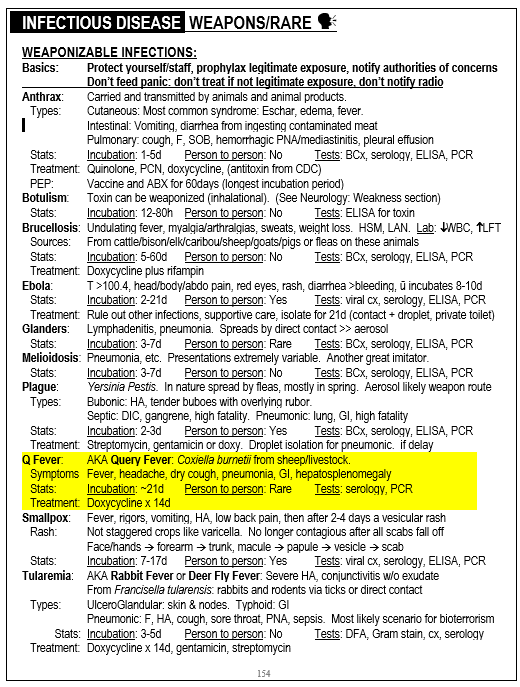 CASE CONCLUSION: Admitted and started on Rocephin and doxycycline