GSW to the Leg
SCROLL DOWN FOR ANSWERS & 1-MINUTE CONSULT
History of Present Illness:
A 32-year-old male presents to the ED for a GSW to the left femur.
He denies any other injury
Vital Signs & Physical Exam:
Vital signs are normal except for a pulse of 110, which improved with fentanyl.
Physical exam is normal except for an entrance wound to the upper outer left thigh and an exit wound just above the knee
Distal neurovascular exam is intact
Initial Diagnostic Testing:
CBC and BMP are normal
The Knee X-ray is shown below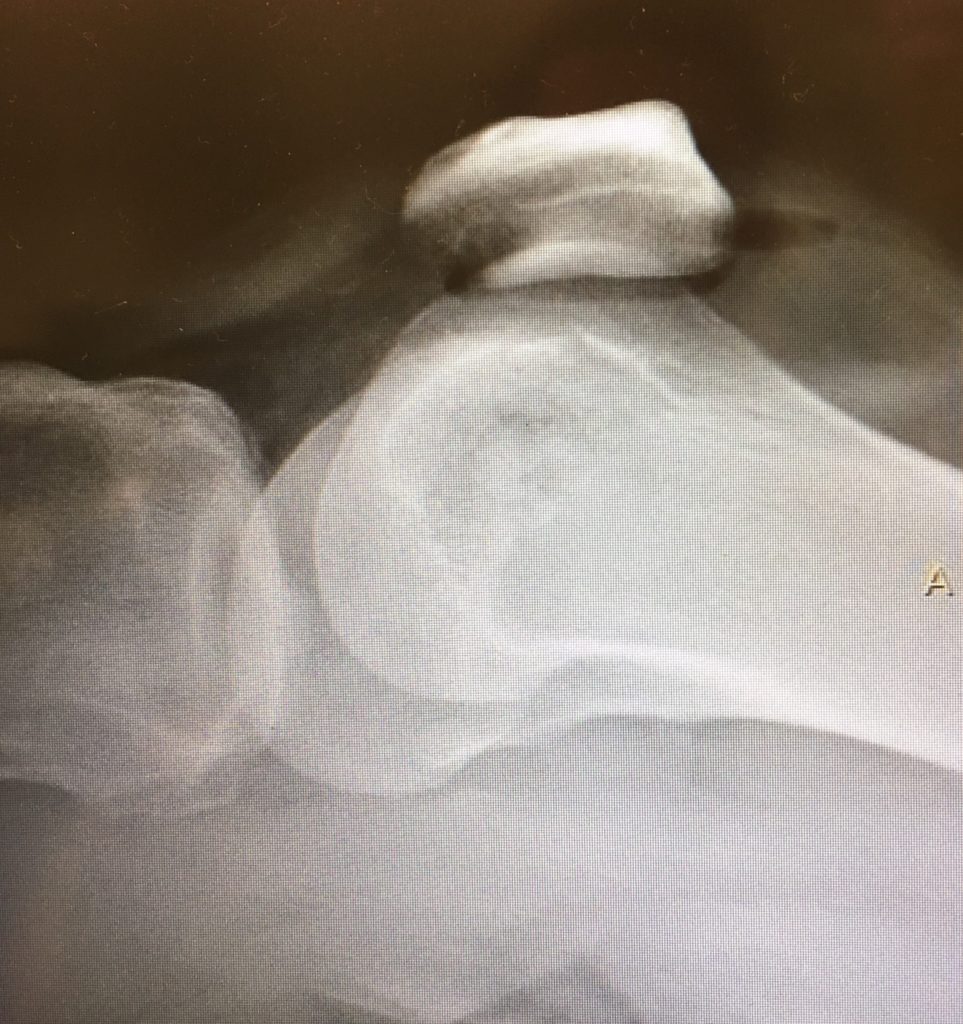 QUESTIONS:
What does the case image show?  (click two times to enlarge)
What should you do next?  
Where can one get a quick refresher on this topic?  
SCROLL DOWN FOR ANSWERS & 1-MINUTE CONSULT
<<<<<<<<<<<<<<<<<<<<< ADVERTISEMENT & SPACER >>>>>>>>>>>>>>>>>>>>>
***************************************************************************
THE EMERGENCY MEDICINE POCKETBOOK TRIFECTA
Get one of our publications, all designed specifically for Emergency Care Providers:
***************************************************************************
<<<<<<<<<<<<<<<<<<<<<<<<< END SPACER >>>>>>>>>>>>>>>>>>>>>>>>>
ANSWERS:
What does the case image image show?  The image shows air in the joint.  There is also a nondisplaced distal femur fracture.
What should you do next?  Give antibiotcs and consult ortho.   See case conclusion below page-shot tutorial.
Where can one get a quick refresher on this topic?  See yellow highlighted area below from purple book above…
CASE CONCLUSION: We'll just have to see