Knee Pain
Scroll to bottom for case answer and E-med-ucation 
History:
A 56-year-old female presents to the ED with 3 days of gradually worsening left knee pain and swelling.  She denies injury, fever or other complaints.
Exam:
Vital signs were normal.  Physical exam was normal except for a small left knee effusion and mildly limited ROM
Initial Concern(s):
Meniscal tear
Joint mouse
Infection
Testing:
EKG: none
Labs: none ordered
Imaging: See Below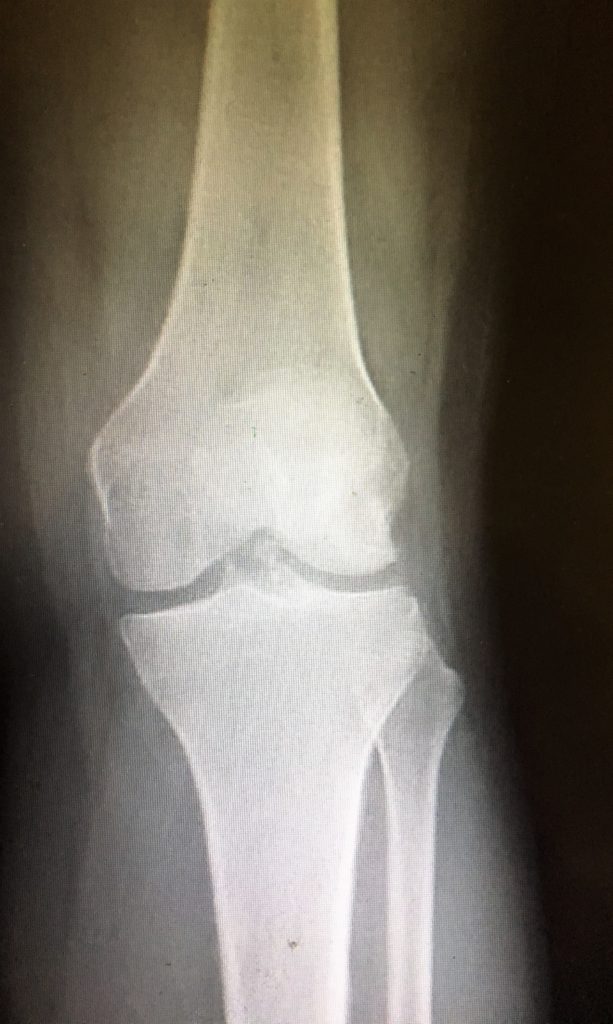 Questions:
What does the case image show?  
What should you do next?
Want a tutorial on this subject?
<<<<<<<<<<<<<<<<<<<<< ADVERTISEMENT & SPACER >>>>>>>>>>>>>>>>>>>>>
***************************************************************************
Get one of our publications, all designed specifically for Emergency Care Providers:
***************************************************************************
<<<<<<<<<<<<<<<<<<<<<<<<< END SPACER >>>>>>>>>>>>>>>>>>>>>>>>>
ANSWERS

: 
What does the case image show?  A small bony object in the center of the joint
What should you do next? Arrange orthopedic follow-up
Want a tutorial on this subject? Check highlighted area on page shot below
****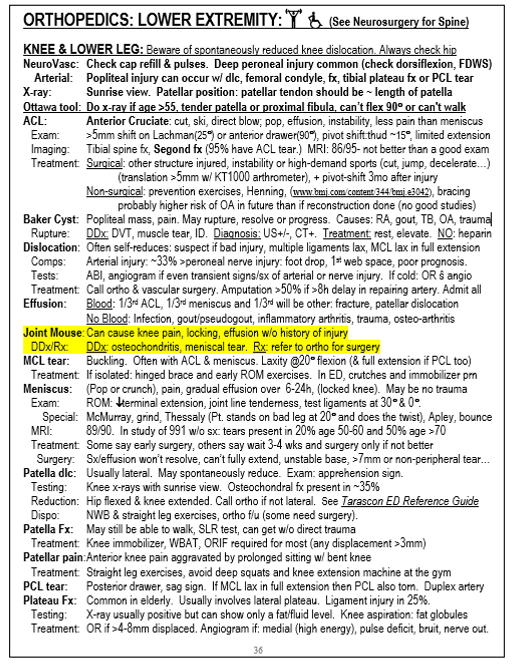 CASE CONCLUSION: This patient was referred to orthopedics for surgery