RLQ pain & URI
UNFINISHED CASE: COME BACK LATER 
SCROLL DOWN FOR ANSWERS & 1-MINUTE CONSULT
History of Present Illness:
A 38-year-old female with a past medical history of hypothyroidism and left oopherectomy for an ovarian cyst presents to the ED with 6 days of cough, 3 days of worsening RLQ pain and 8 hours of vomiting, subjective fevers and bladder pressure.
She denies any diarrhea and is in fact not had a bowel movement in the last 2 days.  She denies any vaginal discharge or bleeding or other complaints.
Vital Signs & Physical Exam:
Vital signs are normal except for temperature of 102.2
Physical exam is normal except for mild RLQ tenderness.
Initial Differential Diagnosis:
Appendicitis with rupture
TOA
Ovarian Cyst
UTI
Pneumonia
Initial Diagnostic Testing:
CBC and BMP are normal
The Chest X-ray is shown below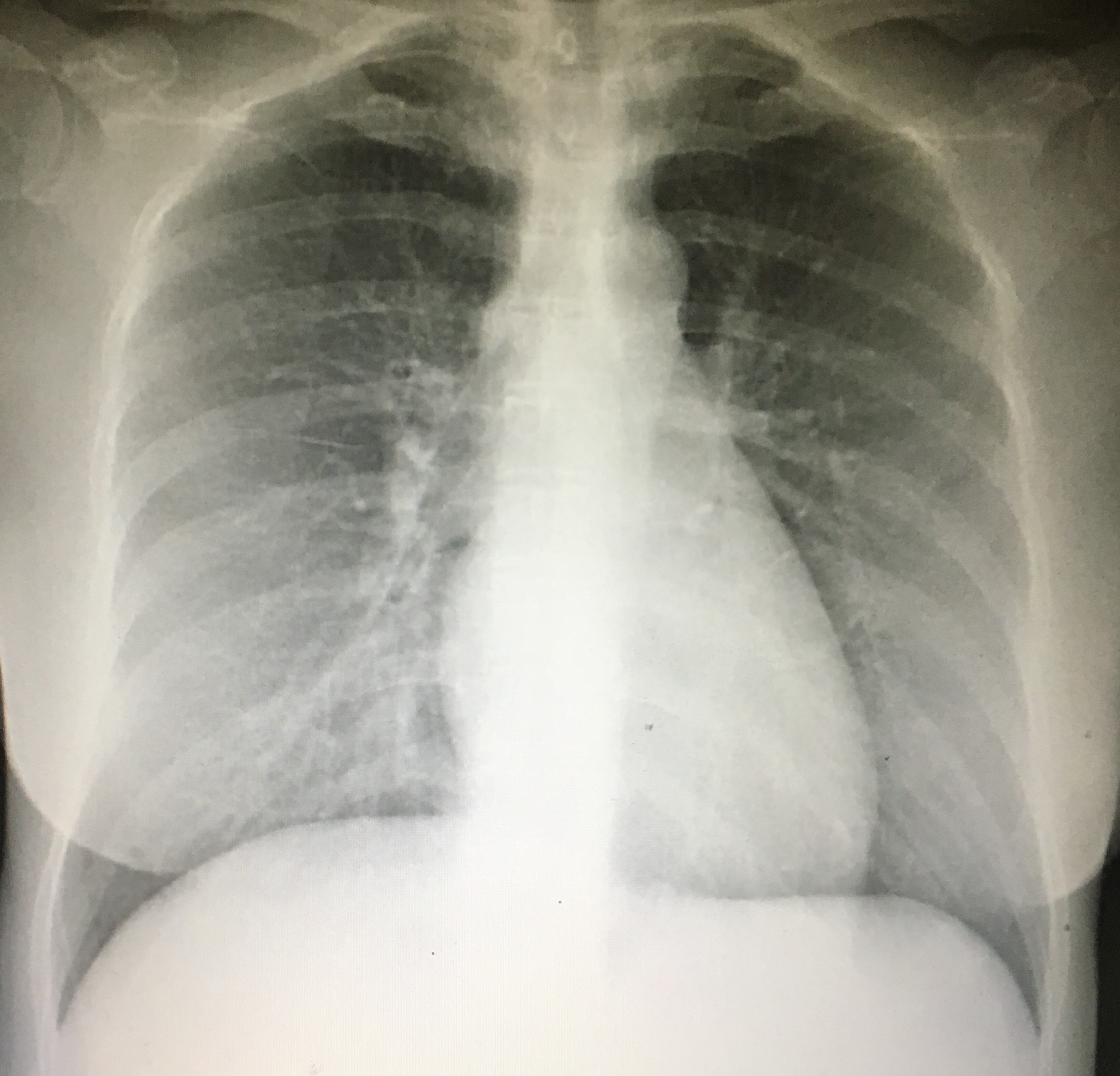 QUESTIONS:
What does the case image show?  (click two times to enlarge)
What should you do next?  
Where can one get a quick refresher on this topic?  
SCROLL DOWN FOR ANSWERS & 1-MINUTE CONSULT
<<<<<<<<<<<<<<<<<<<<< ADVERTISEMENT & SPACER >>>>>>>>>>>>>>>>>>>>>
***************************************************************************
THE EMERGENCY MEDICINE POCKETBOOK TRIFECTA
Get one of our publications, all designed specifically for Emergency Care Providers:
***************************************************************************
<<<<<<<<<<<<<<<<<<<<<<<<< END SPACER >>>>>>>>>>>>>>>>>>>>>>>>>
ANSWERS:
What does the case image image show?  The CXR was read as normal by the radiologist
What should you do next?  CT of the abdomen/pelvis tor check for TOA or appendicitis.  An ultrasound was actually done first and showed a large ovarian cyst but no torsion or TOA.  The CT showed a normal appendix, but also multifocal pneumonia that was missed by chest x-ray.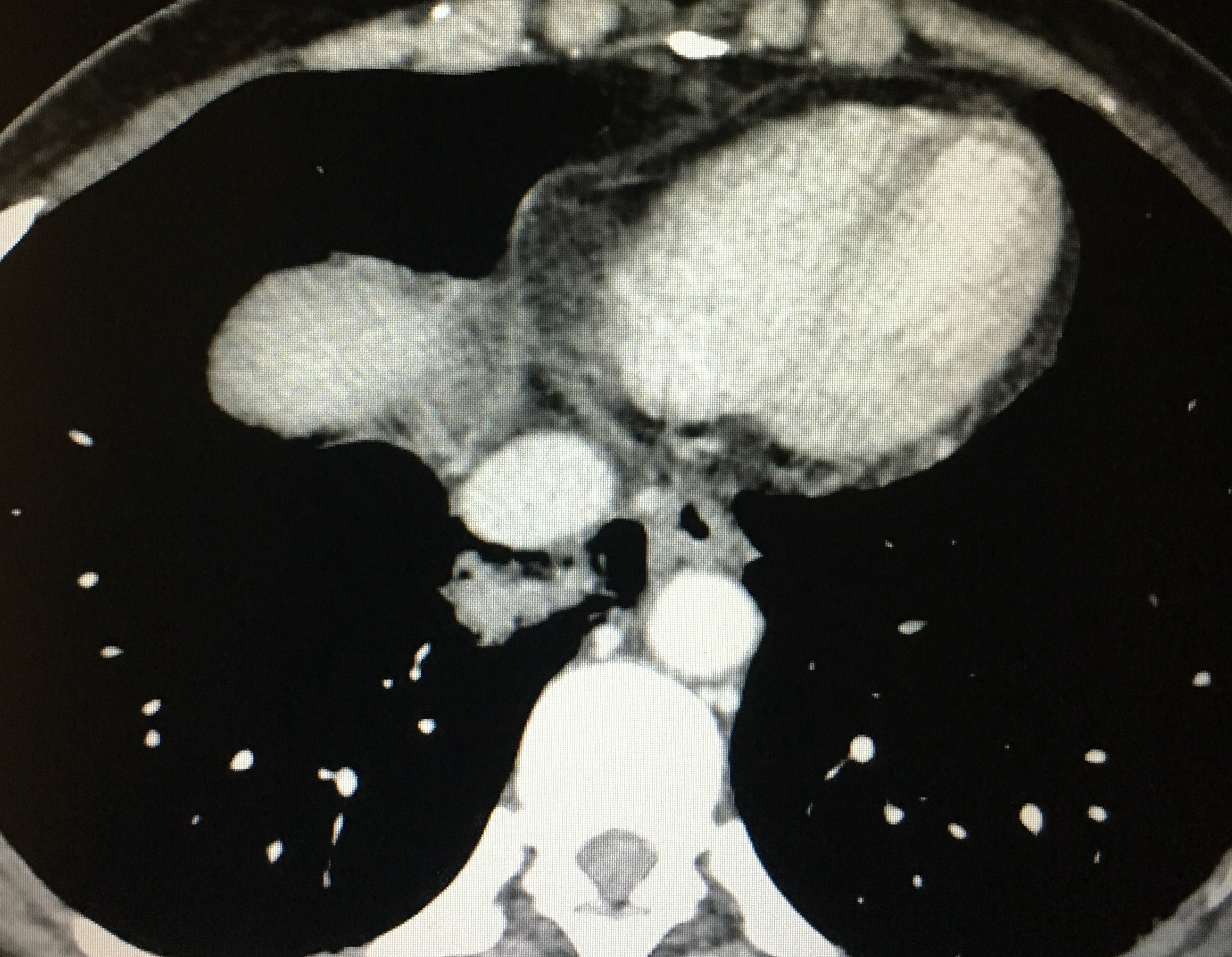 How often do you think chest x-ray misses pneumonia? See yellow highlighted area below from purple book above…  Then look at the case conclusion below that.  On the CT there were many small infiltrates.  The one picked up on this slice is on the right, behind the IVC and the dome of the liver.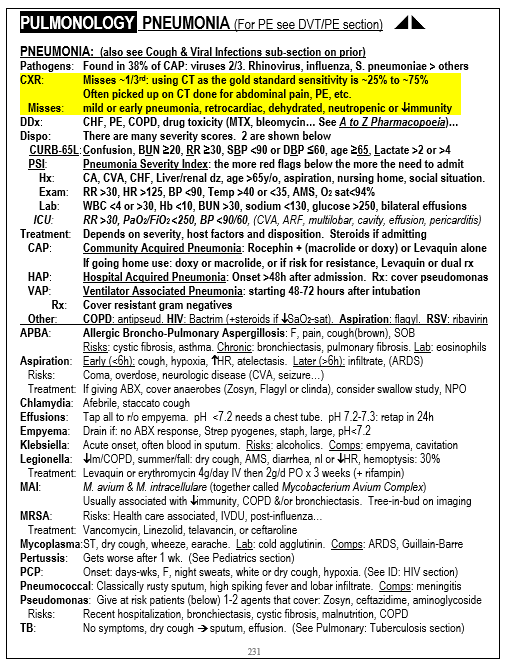 CASE CONCLUSION: Pneumonia was seen on chest XR.  Plain films miss about 30% of lung infiltrates, as in this case.  Risk factors for missed pneumonia include dehydration and immune suppression.