The Chain
History of Present Illness:
A 1 year old is brought to the ER by mom for possible foreign body ingestion.  He was in his car seat with a key chain when mom heard a choking like sound that lasted about 10 seconds.  He has seemed fine ever since.
Vital Signs & Physical Exam:
Vitals and exam are normal
A KUB is done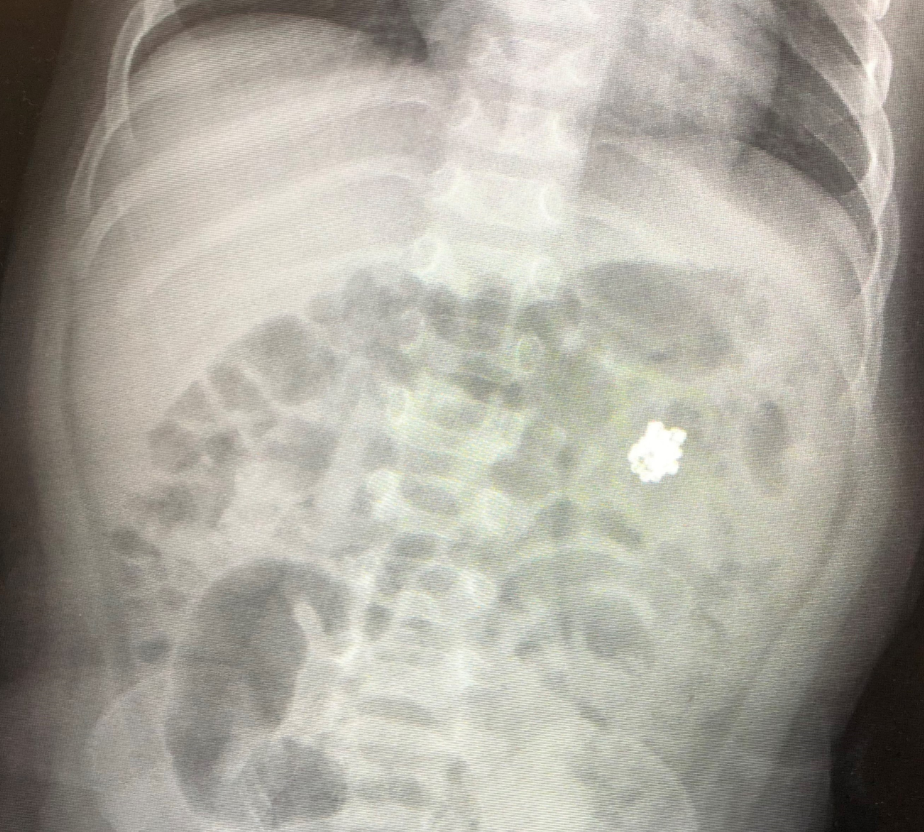 What is the recommended treatment?
A) Home observation
B) Emergent endoscopy
C) Glucagon
D) Laparotomy
E) Laxative
SCROLL DOWN FOR ANSWERS & 1-MINUTE CONSULT
<<<<<<<<<<<<<<<<<<<<< ADVERTISEMENT & SPACER >>>>>>>>>>>>>>>>>>>>>
***************************************************************************
THE EMERGENCY MEDICINE POCKETBOOK TRIFECTA
Get one of our publications, all designed specifically for Emergency Care Providers:
***************************************************************************
<<<<<<<<<<<<<<<<<<<<<<<<< END SPACER >>>>>>>>>>>>>>>>>>>>>>>>>
ANSWER:

CASE CONCLUSION: We'll just have to see
CASE LESSONS:
Never
Always