EMERGENCY MEDICINE POCKET REFERENCE BOOKS


Pocket Emergency Medicine: If you wrote your own emergency medicine pocket books, this is what they would look like!
Leave your PDA/iPhone in the car! PDA's are heavy, expensive & breakable. Pocketbooks are light, cheap & CONCISE for when you want to check something quickly. If you need more detail you can always reference a textbook or an online resource.
GREAT FOR THE BEDSIDE – GREAT FOR THE LLSA
GREAT REVIEW FOR THE INSERVICE EXAM
****
The only drug book designed specifically for the ED
The A to Z Pocket Emergency Pharmacopoeia is two books in one, and then some!  It's a drug reference complete with common side effects plus an antibiotic and post-exposure prophylaxis guide. Drugs are listed alphabetically and in a tabular format, which makes it quick and easy to use. Each entry includes dosing, safety in pregnancy & lactation, indication, cautions & contraindications, and something super helpful that most compact books leave out: common and/or feared side effects.  The empiric antimicrobial treatment & post-exposure prophylaxis sections cover more than 200 infectious diseases.  Additional sections cover drug interactions, drug toxicities, comparison tables, procedural sedation, intubation, critical care drips and more.108 pages.
 ****
Our most popular book: the "One-Minute Consult"
The 4th edition of this handy pocket reference provides a one-minute-consult on a huge variety of topics – virtually anything you will see in the ED or elsewhere. It is extensively peer-reviewed and fully indexed. Covers Trauma, Ortho, Medicine, Surgery, OB/GYN, Pediatrics, Toxicology and much more.  Look it up – it's there, distilled. Also great for studying for the LLSA and the Boards. 220 pages
 ****
The Tarascon Emergency Department Quick Reference Guide is a concise pocketbook filled with essential resources for physicians, PA's, NP's and RN's. It contains sections on the history, the physical exam, diagnostic tests including a EKG and lab manuals, bedside ultrasound, EM procedures and procedural sedation, risk management, med-legal and billing, resuscitation, and more. It is fully indexed and contains diagrams, maps, tables and graphs as well as many EKG tracings. The Tarascon Emergency Department Quick Reference Guide also features a one-page emergency medical dictionary in 17 foreign languages plus. 184 pages
*****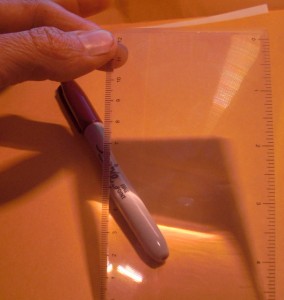 A pocket sized magnifier to read up all the fine print in your Pocketbook.  Fits nicely into our books to use a both a magnifier and a bookmark.  Also has a ruler side with centimeter markings.
****
Over 250 images with diagnoses. Contains X-ray, CT, Ultrasound, Dermatology, EKG's, Eye findings and more. Don't miss aortic dissections on standard ultrasound, subdural empyemas, carotid dissection & much more! This atlas has few "no-brainers". Most of the images focus on rare, subtle, serious and/or can't miss conditions. Every image has an important lesson. Use for studying, quizzes and review.
****
Over 300 images with diagnoses and/or one-liner lessons. My most interesting images from the ED in 2005, 2006 & 2007. Contains Exam findings, EKG's, X-ray, CT, and Ultrasound. Most of the images focus on rare, subtle, serious and/or can't miss conditions. Every image has an important lesson. Use for studying, quizzes and review.
****
Fully laminated hand held chart for your coat pocket.
FOR THIS CHART IN PAGE & WALL CHART SIZES CLICK HERE
"The Vedells resuscitation chart is a clinical necessity for fast and accurate pharmaceutical dosing in clinical settings. A must have for all ER's".

$15.00
****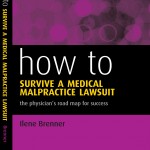 This text will guide doctors and physicians through the process from the moment they receive a summons until the after-trial appeal process.
Containing valuable information that physicians need to know to prevent making critical mistakes that can hurt their case
With strategies explained to maximize their chances of a defendant's verdict.
Including vital information on how to change your attorney, act at the deposition and dress for court,
Navigating through what is a mysterious and terrifying process in non-legalese language that is easy to understand including what makes patients angry, strategies for coping, sample questions and tips on answering them to what happens in court and how to continue if there is a bad outcome.

$30.95
****
Would you be curious about what is going on in an ER that has Press Ganey scores in the 97th percentile and a waiting list of nurses to select from? Challenges arise in the operation of ER's every day and are met with varying degrees of effectiveness.  This book will show you how to make your ER top-notch and a top competitor for customers and staff.
****
This book, full of entertaining and educational stories from the ED, makes a great gift for your friends and family. They will thoroughly enjoy the strange stories, each of which teaches a unique safety lesson. Keeps the reader out of the ER with vaccinations of information and lessons from the mistakes of others."
$4.00
Takes over where Don't Try This at Home leaves off. More advice in the economy size that fits in your pocket. A great stocking-stuffer or party favor.
****
To order by check or money order, please contact us for more details.