EM Pharmacopoeia & ABX Guide, 4th ed. just-released Sale!
Pre-order the 4th edition of the A to Z Emergency Medicine Pocket Pharmacopoeia & Antibiotic Guide for just $12.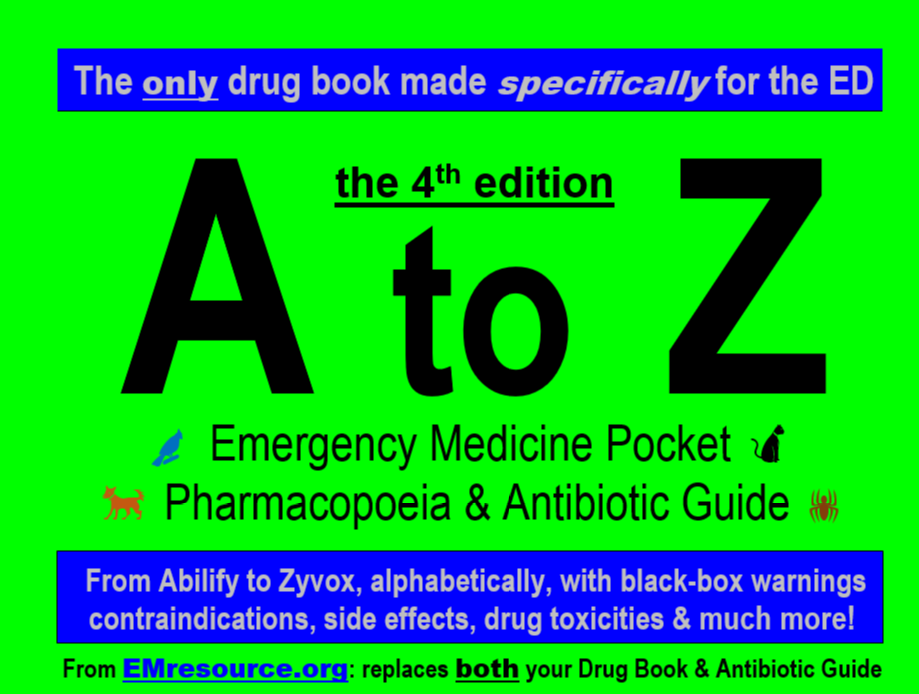 The only Pocket Pharmacopoeia + Antibiotic Guide designed specifically for the Emergency Department
****
Two Books in One (…and then some) – EMresource.org's  A to Z Pocket Emergency Pharmacopoeia & Antibiotic Guide can replace both your Tarascon Pocket Pharmacopoeia and your Sanford Guide because it is a drug reference plus an antibiotic guide.   Drugs are listed alphabetically and in a tabular format, which makes it quick and easy to use. Each entry includes dosing, pregnancy & lactation info, indication, cautions & contraindications and side effects.  No other compact drug reference has all this information.  The empiric antimicrobial section cover more than 200 infectious diseases and has a section on vaccines and post-exposure prophylaxis.  Additional book sections cover drug toxicities, procedural sedation, intubation & critical care drugs and more.
THE ONLY PHARMACOPOEIA DESIGNED SPECIFICALLY FOR EMERGENCY MEDICINE.  YOU WON'T GO BACK TO YOUR OLD DRUG BOOK.  5.5″ x 4.0″, 140 pages.

Only $14.00 for a limited time.   Eventual price will be $16.50-$18.00
****
See sample pages below from a few different sections of the book.
For additional sample pages and 5 typical clinical scenarios that illustrate the usefulness of the A-to-Z Pocket Emergency Pharmacopoeia, and that also may be helpful to orient new users of the book CLICK HERE.

****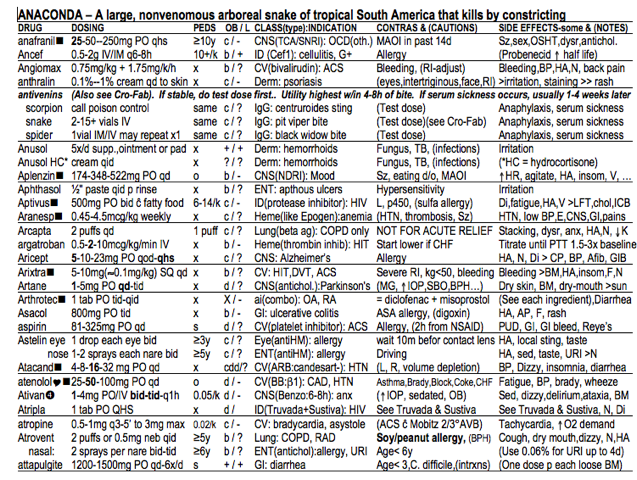 ****

 ****
****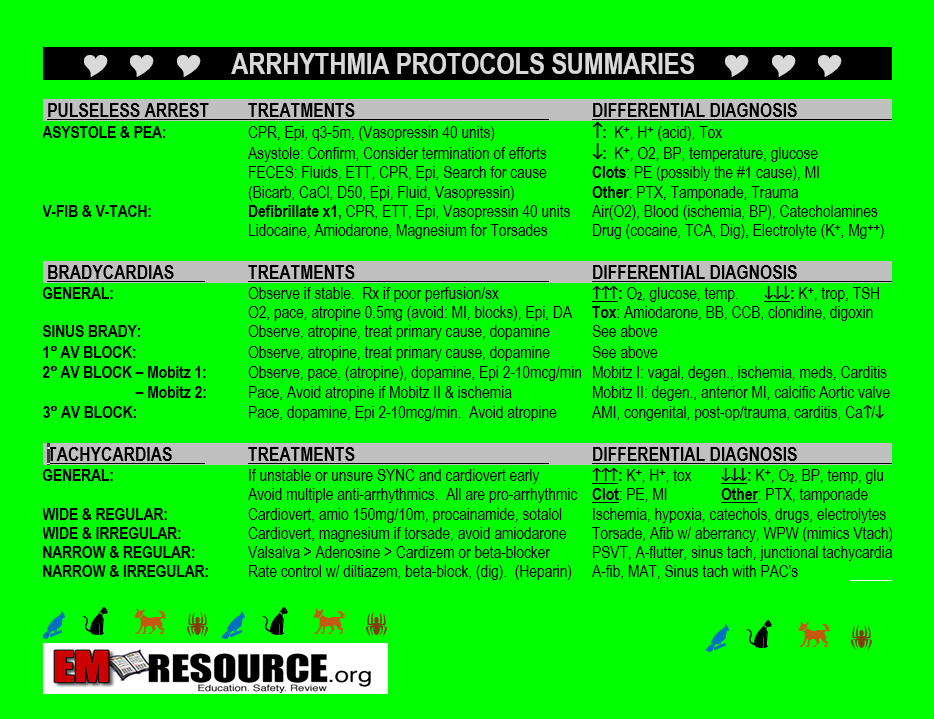 ****
A Rapid-fire Pocket Pharmacopoeia designed for use in the Emergency Department or Urgent Care, but great for anyone who wants a fast pharmacopoeia that also has side effects, contraindications and an extensive antibiotic guide.
This pocket pharmacopoeia is fast and easy to use because of its tabular alphabetical organization. It is also perfect for the ED because it contains side-effects and contraindications for each drug.  The side effects column is particularly useful.  You look like a star when you have a seemingly complex case that may have even eluded the patient's PCP and you rapidly figure out that the symptoms are all listed in the side effects column of a drug the patient recently started or upped the dose on.  There is also an entire section on empiric antibiotics for over 200 diseases so you can leave your Sanford Guide at home. Nurses will appreciate the compatibility charts and the emergency drip charts.
****
"A quick and easy-to-use drug guide which is perfect for your pocket." — Travis Travely, RN, Cedars-Sinai Medical Center
"Well organized and easy to use. I highly recommended it for a pocket sized reference." — Roshi Aazami, E.D. PharmD
****
Bulk discounts available by contacting us