Secrets of the Ultimate ER
Would you be curious about what is going on in an ER that has Press Ganey scores in the 97th percentile and a waiting list of nurses to select from? Challenges arise in the operation of ER's every day and are met with varying degrees of effectiveness. Secret Ingredients of the Ultimate ER takes you inside the minds of the nurses, administrators, physicians, clerks, and others who make up an extraordinary team. You will discover what highly effective leadership looks like…prepare to be surprised! You will discover the structures, processes, practices, and attitudes that enable a workplace to function powerfully…and then be able to share them with your own workplace.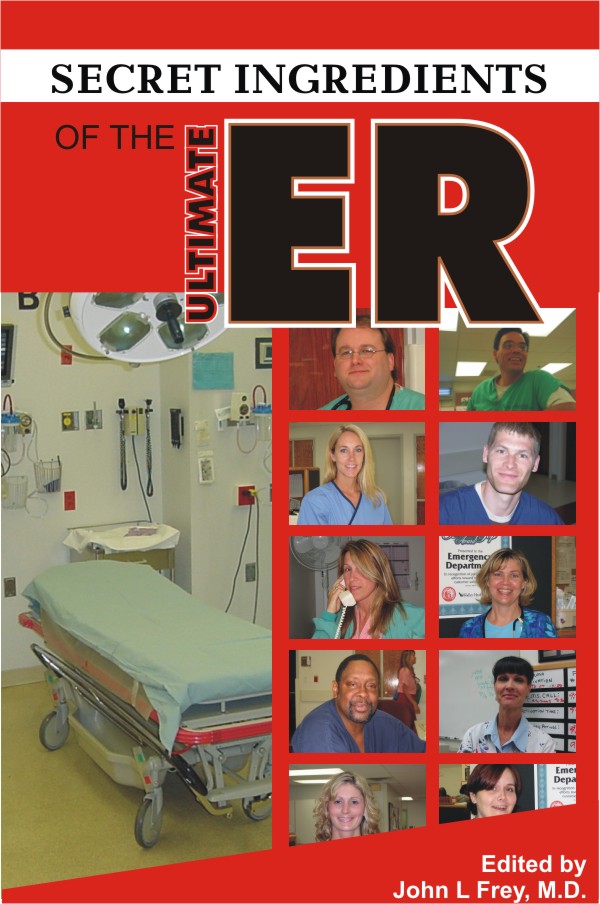 Price: $39.99  (add $3.00 shipping)
Description: This book, through effective leadership shows how to create an environment of respect, easy communication, and a joyful focus on mission to achieve the ultimate ER environment where staff enjoy coming to work.
Chapters:
1.  The Results Produced
2.  In a Word
3.  Motivation to Work at Wadley
4.  What a "Team" Looks Like
5.  Team's Perspective on Being a Team
6.  ER Director/Nurse Manager
7.  ER Medical Director
8.  Administration
9.  Optimal ER Structure: From precedes Function
10. Documentation