CELEBRITY DEATHS
DEADLY DISEASES & CHERISHED CELEBRITIES
Sometimes our patients understand or fear diseases based on celebrities that died from those diseases.
I sometimes find it useful to know a celebrity that died of a particular disease to appropriately increase the concern level for a patient that appears to be fairly nonchalant about a serious condition.
Below is a list of medical conditions and celebrities known to have died from them based on an internet search.
Feel free to add additions in the comment section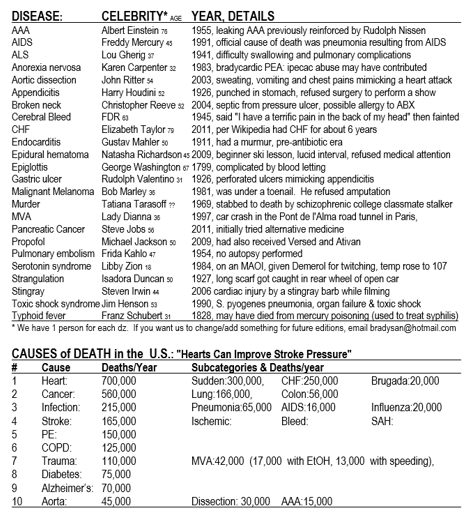 * We have 1 person for each dz. If you want us to change/add something for future editions, email bradysan@hotmail.com