PHARMACY Pearls
THIS PAGE IS STILL IN DEVELOPMENT.  CHECK INFORMATION ELSEWHERE BEFORE IMPLEMENTING
COME BACK SOON
ALLERGIES:
Only ~5-10% of people who think they are penicillin allergic actually are.
Penicillin allergy tends to wane over time, so the longer since the reaction, the less the risk of another one.
Using alternative ABX increases cost and length of hospital stay.
The risk of cross-reactivity in penicillin allergic patients with cephalosporins and carbapenems is ~2% and ~1% respectively
There is not cross reactivity between penicillin and monobactams like aztreonam
Most experts feel that cephalosporins may be given to those with a prior penicillin reaction that only involved the skin
Anyone who is allergy prone has a higher risk of allergy to any new ABX.  That rate might already be ~1-2%
****
ANIMAL BITES: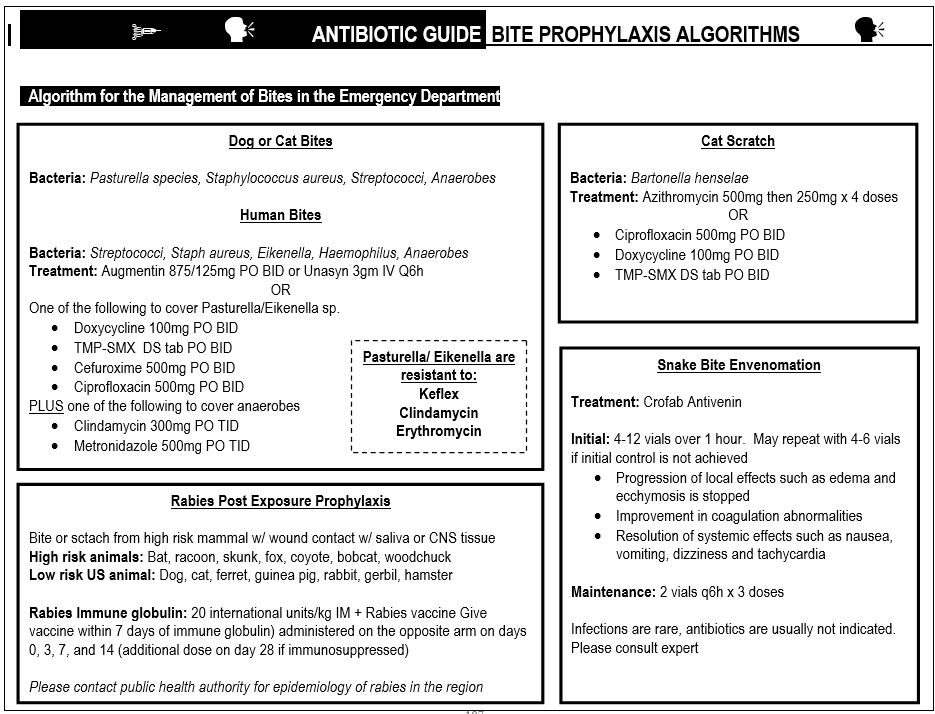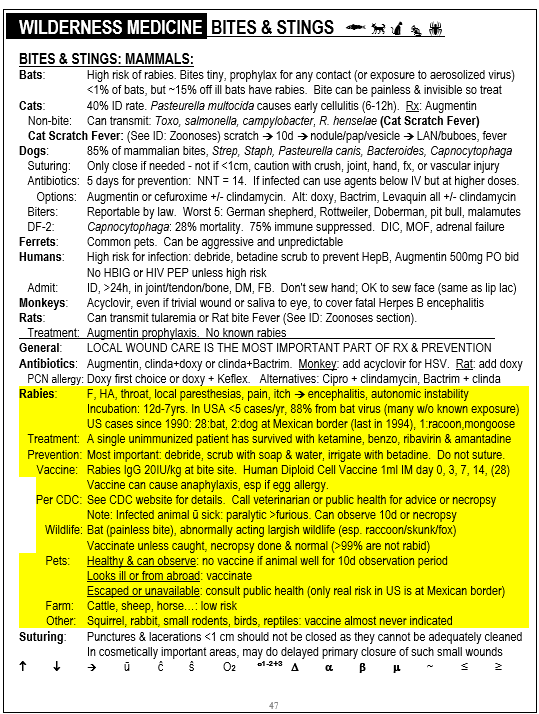 PREGNANCY: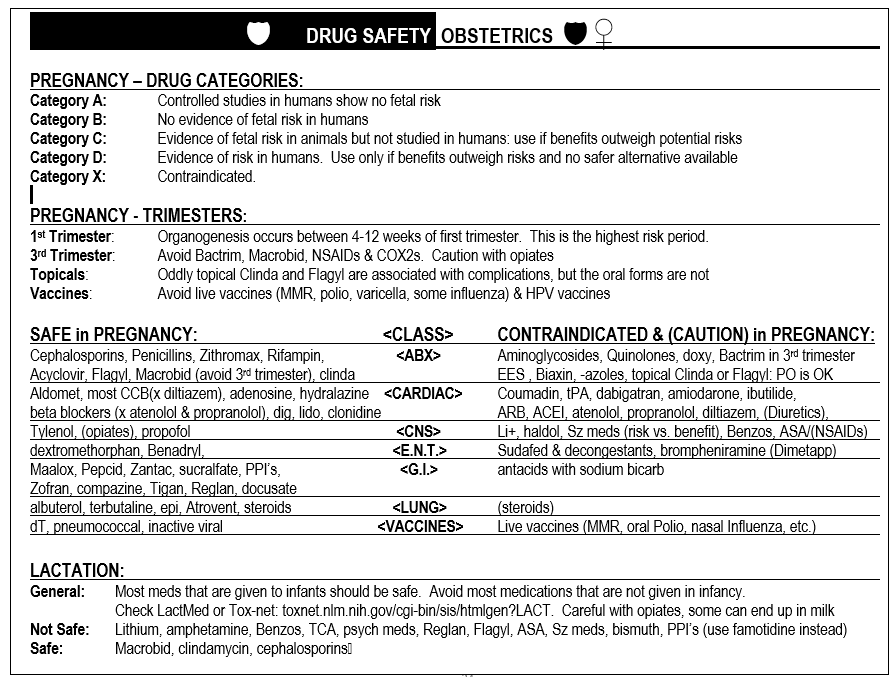 ****
UTI's: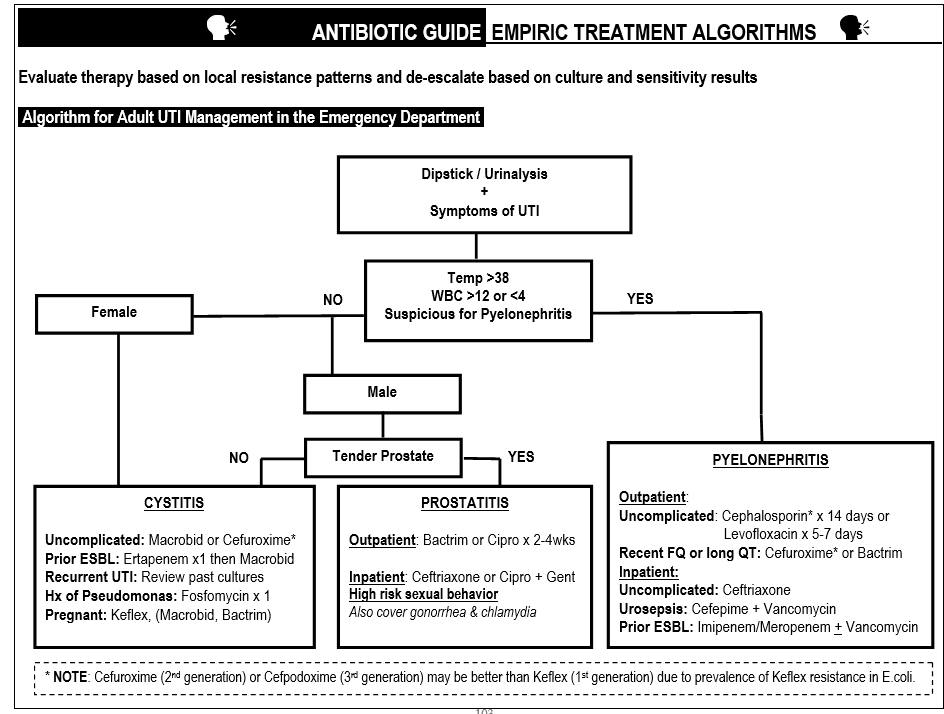 MACROBID
Macrobid in elderly patients with reduced creatinine clearance may be ill advised because it is not adequately excreted into the urine.
****
FOR EVERYTHING DRUG RELATED IN EMERGENCY MEDICINE CHECK OUT THE A to Z POCKET EMERGENCY PHARMACOPOEIA & ANTIBIOTIC GUIDE