Achilles Pain*
SCROLL DOWN FOR ANSWERS & 1-MINUTE CONSULT
History of Present Illness:
A 32-year-old female presents to the ED for right Achilles pain which she's had for the last 2 days. She denies any injury or significant overuse although she had been jogging a little more than her baseline recently. She denies any fever, new footwear or other complaints.
Vital Signs & Physical Exam:
Vital signs are normal. Physical exam is normal except for mild warmth tenderness and swelling to the ankle and anterior foot.  However she not tender there.  She is only tender in the Achilles area, which does not actually appear swollen. (See images below.  the patient's right side is the symptomatic side.)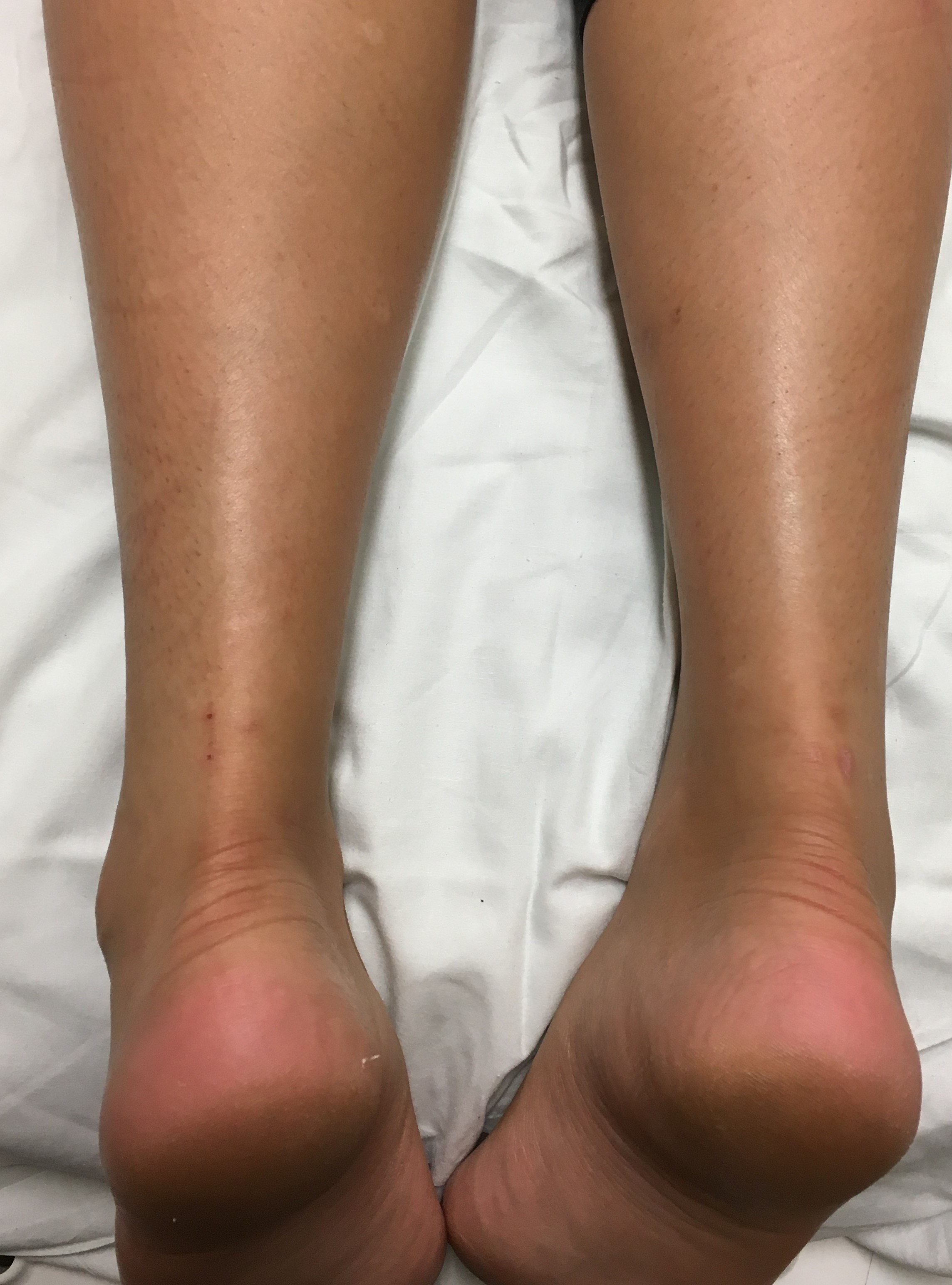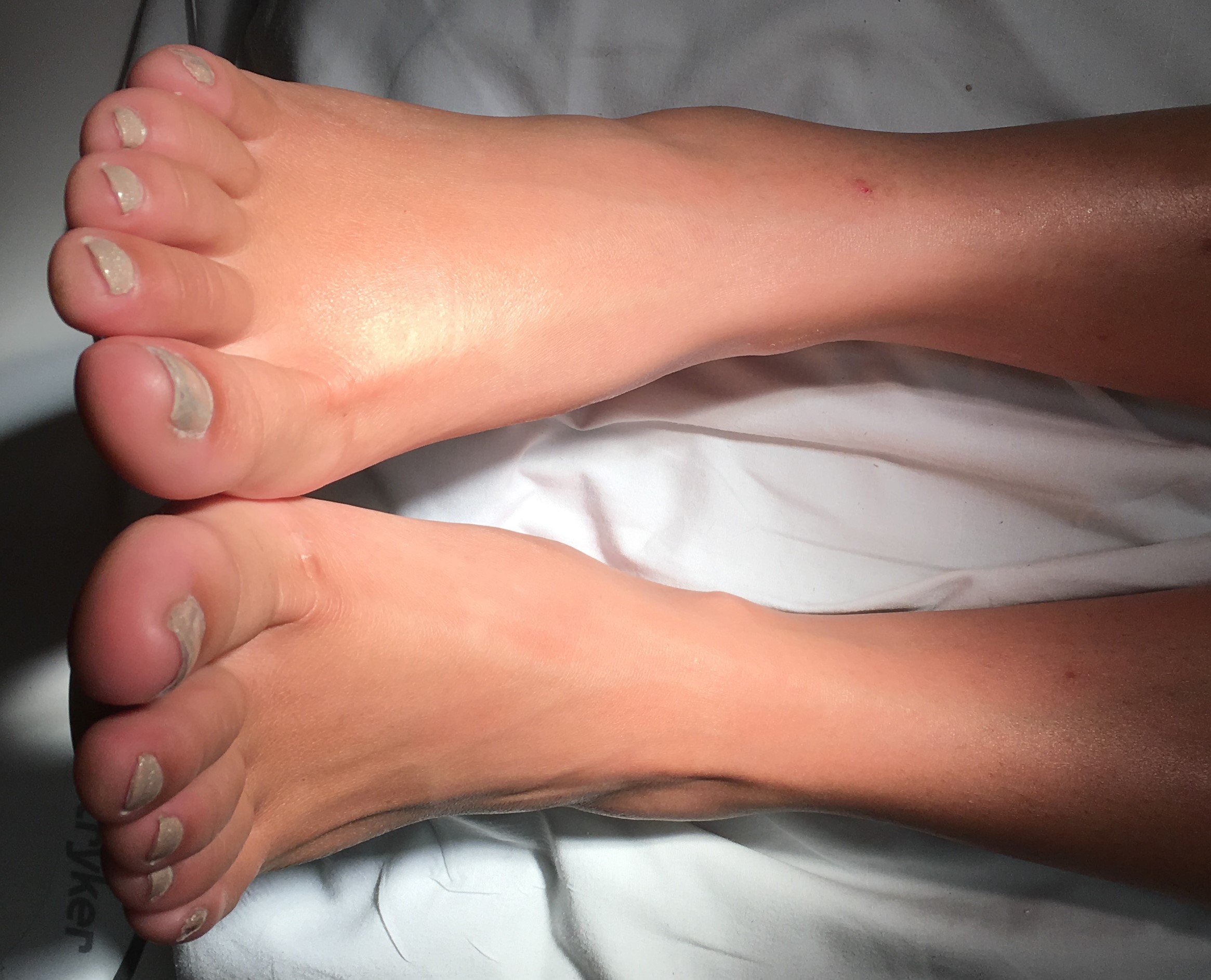 Initial Differential Diagnosis:
Cellulitis
Septic Joint
Gout
Tendonitis
Initial Diagnostic Testing:
X-ray and labs were normal
QUESTIONS:
What does the case image show?  (click two times to enlarge)
What should you do next?  
Where can one get a quick refresher on this topic?  
SCROLL DOWN FOR ANSWERS & 1-MINUTE CONSULT
<<<<<<<<<<<<<<<<<<<<< ADVERTISEMENT & SPACER >>>>>>>>>>>>>>>>>>>>>
***************************************************************************
THE EMERGENCY MEDICINE POCKETBOOK TRIFECTA
Get one of our publications, all designed specifically for Emergency Care Providers:
***************************************************************************
<<<<<<<<<<<<<<<<<<<<<<<<< END SPACER >>>>>>>>>>>>>>>>>>>>>>>>>
ANSWERS:
What does the case image image show?  The image shows foot swelling that is mild
What should you do next?  Make sure she is not on a quinolone and consult orthopedics.  It was decided to get an urgent MRI, which confirmed inflammatory changes of the lower Achilles tendon.  There was no cellulitis or joint effusion.  See case conclusion below tutorial page-shot.  Patient had recently taken a quinolone.
Where can one get a quick refresher on this topic?  See yellow highlighted area below from a page of our purple book.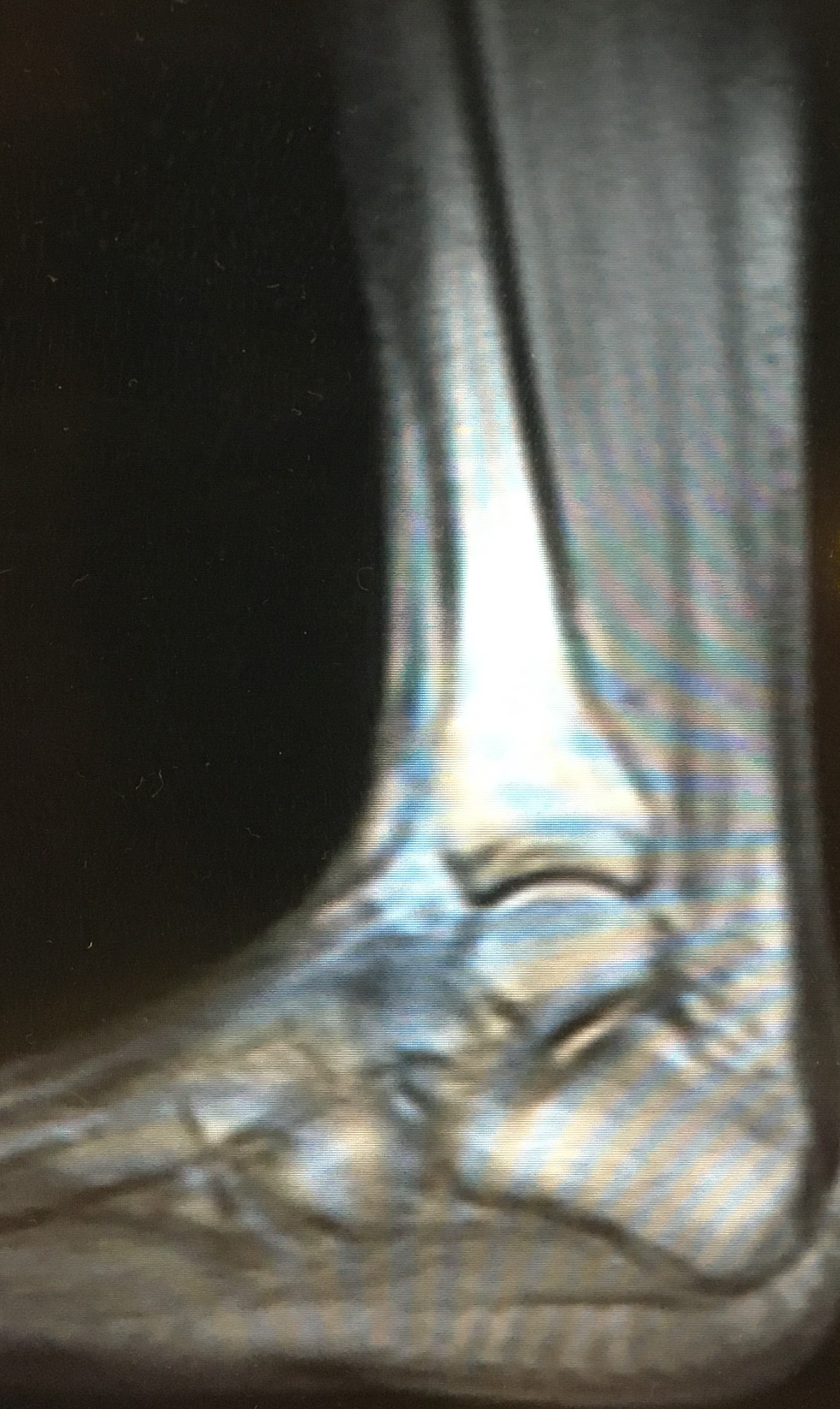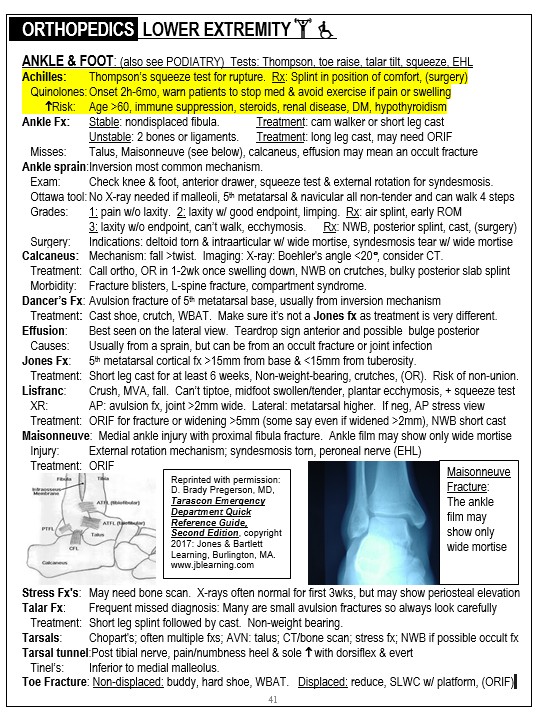 CASE CONCLUSION: Discharged home with crutches and orthopedic follow up.