Leg Edema
SCROLL DOWN FOR ANSWERS & 1-MINUTE CONSULT
History of Present Illness:
A 62-year-old male presents to the ED for left ankle swelling.  He is on chemotherapy for lymphoma and his oncologist sent him to the ED to rule out DVT.
He denies prior leg edema or history of DVT/PE and has no fever, chest pain or SOB
Vital Signs & Physical Exam:
Vital signs are normal.
Exam is normal except for mild swelling of the left foot and ankle.  (See image)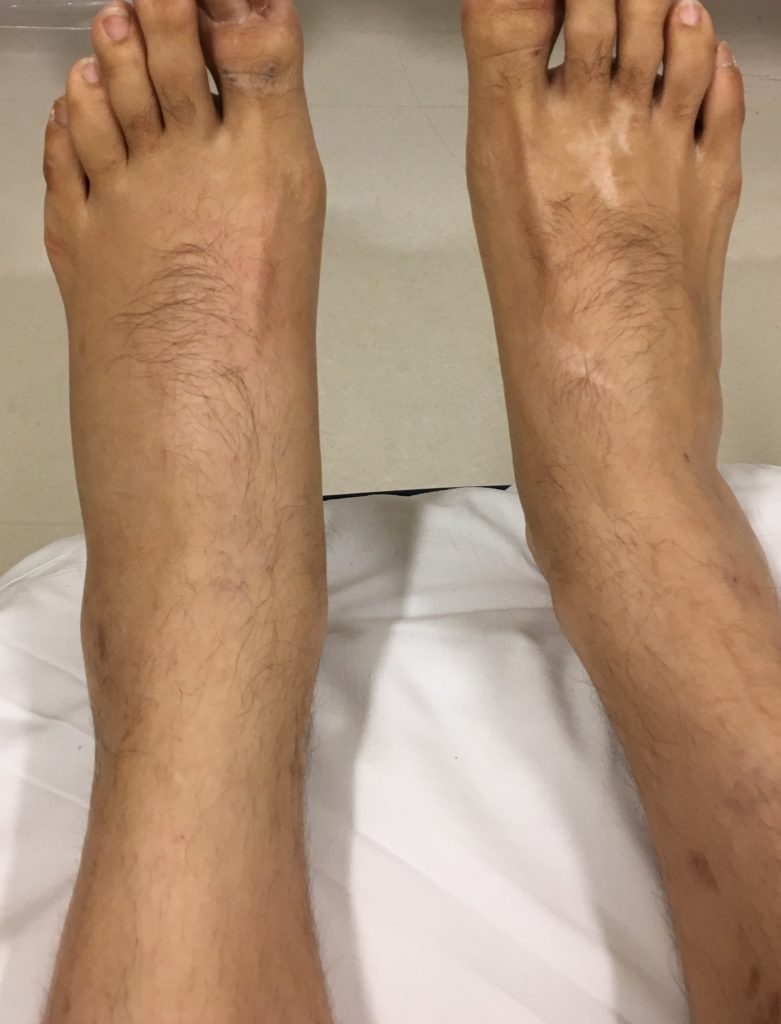 Initial Differential Diagnosis:
DVT
Cellulitis
Gout
CHF
Hypoalbuminemia
Venous insufficiency
Lymphatic obstruction
Initial Diagnostic Testing:
CBC shows mild pancytopenia.
BMP and LFTs are normal.
Leg duplex is negative for thrombosis or Baker's cyst or other pathology
QUESTIONS:
What does the case image show?  (click two times to enlarge)
What should you do next?  
Where can one get a quick refresher on this topic?  
SCROLL DOWN FOR ANSWERS & 1-MINUTE CONSULT
<<<<<<<<<<<<<<<<<<<<< ADVERTISEMENT & SPACER >>>>>>>>>>>>>>>>>>>>>
***************************************************************************
THE EMERGENCY MEDICINE POCKETBOOK TRIFECTA
Get one of our publications, all designed specifically for Emergency Care Providers:
***************************************************************************
<<<<<<<<<<<<<<<<<<<<<<<<< END SPACER >>>>>>>>>>>>>>>>>>>>>>>>>
ANSWERS:
What does the case image image show?  The image shows mild prepedal edema
What should you do next?  and consult   .
Where can one get a quick refresher on this topic?  See yellow highlighted area below from purple book above…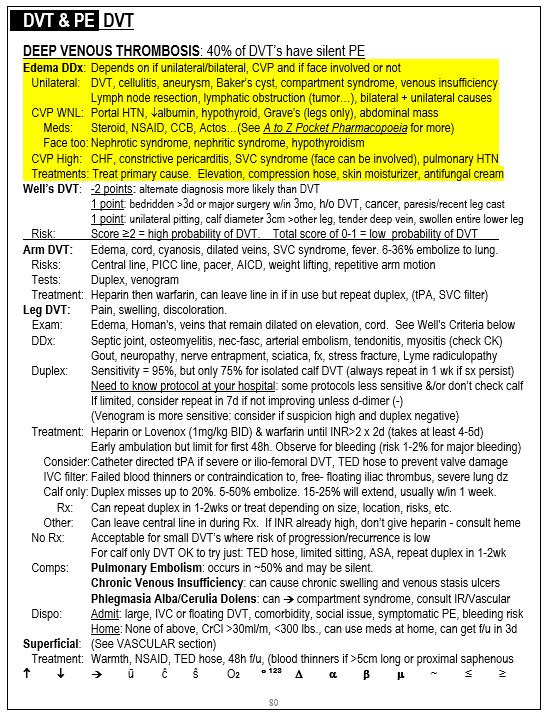 CASE CONCLUSION: We'll just have to see