Neck Mass
SCROLL DOWN FOR ANSWERS & 1-MINUTE CONSULT
History of Present Illness:
A 5-year-old female is brought to the ED for  5 days of cough and 2 days of painful right posterior neck swelling.
Family denies any fever or other swollen nodes
She has no significant past medical history
Vital Signs & Physical Exam:
Vital signs are normal
Physical exam is normal except for the right posterior cervical mass shown below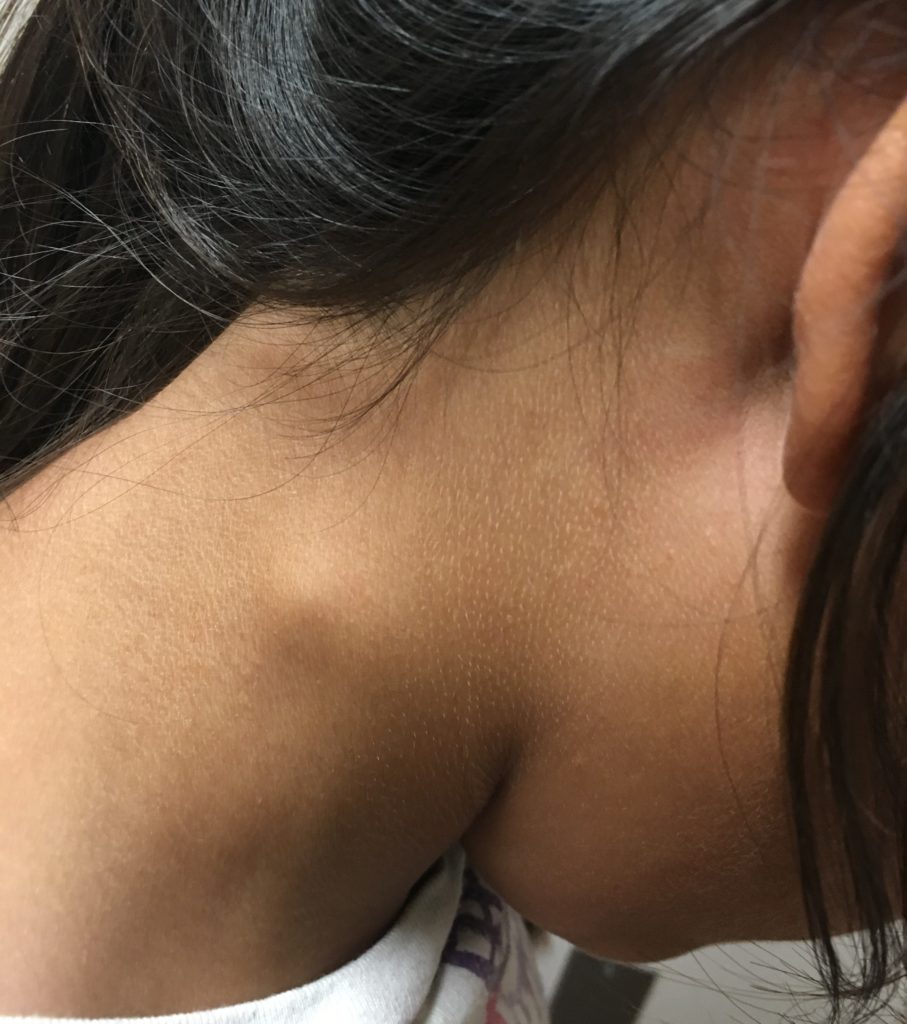 Initial Differential Diagnosis:
Swollen lymph node
Abscess
Something else
Initial Diagnostic Testing:
QUESTIONS:
What does the case image show?  (click two times to enlarge)
What should you do next?  
Where can one get a quick refresher on this topic?  
SCROLL DOWN FOR ANSWERS & 1-MINUTE CONSULT
<<<<<<<<<<<<<<<<<<<<< ADVERTISEMENT & SPACER >>>>>>>>>>>>>>>>>>>>>
***************************************************************************
THE EMERGENCY MEDICINE POCKETBOOK TRIFECTA
Get one of our publications, all designed specifically for Emergency Care Providers:
***************************************************************************
<<<<<<<<<<<<<<<<<<<<<<<<< END SPACER >>>>>>>>>>>>>>>>>>>>>>>>>
ANSWERS:
What does the case image image show?  The image shows an isolated cervical lymph node
What should you do next?  Send home with Keflex.
Where can one get a quick refresher on this topic?  See yellow highlighted area below from purple book above…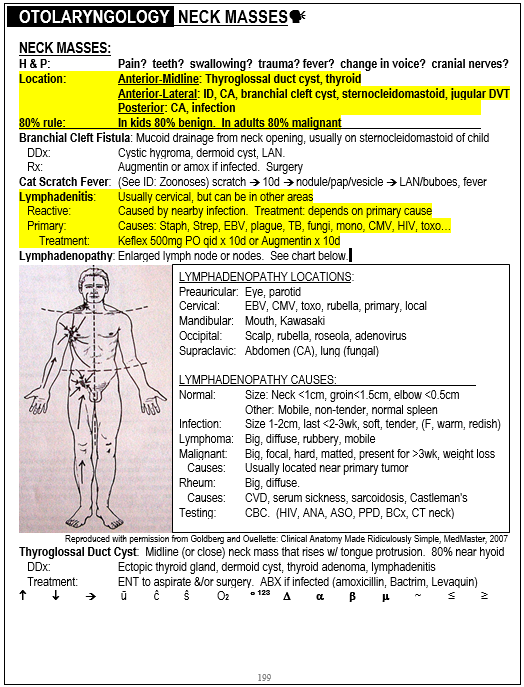 CASE CONCLUSION: Lymph node resolved over the next week and a half