Positional Chest Pain*3
"BRADY" DOWN FOR THE REST
History:
A 42-year-old male presents to the ED for ~24 hours of pleuritic left-sided chest pain that is worse when he lies flat. He denies any fever or cough but did have a cold about a month ago.  About 3 weeks ago he had rib pain on the other side that lasted about a week.  His doctor told him it could be shingles without the rash and treated with Famvir and it resolved after about a week.
Exam:
Vital signs are normal.   Exam is normal.  There is no rash, hyperpigmentation or abnormal heart or lung sounds.  His extremities are without edema or chords.
Initial differential diagnosis:
Pericarditis
Pulmonary Embolism
Acute Coronary Syndrome
Initial EKG: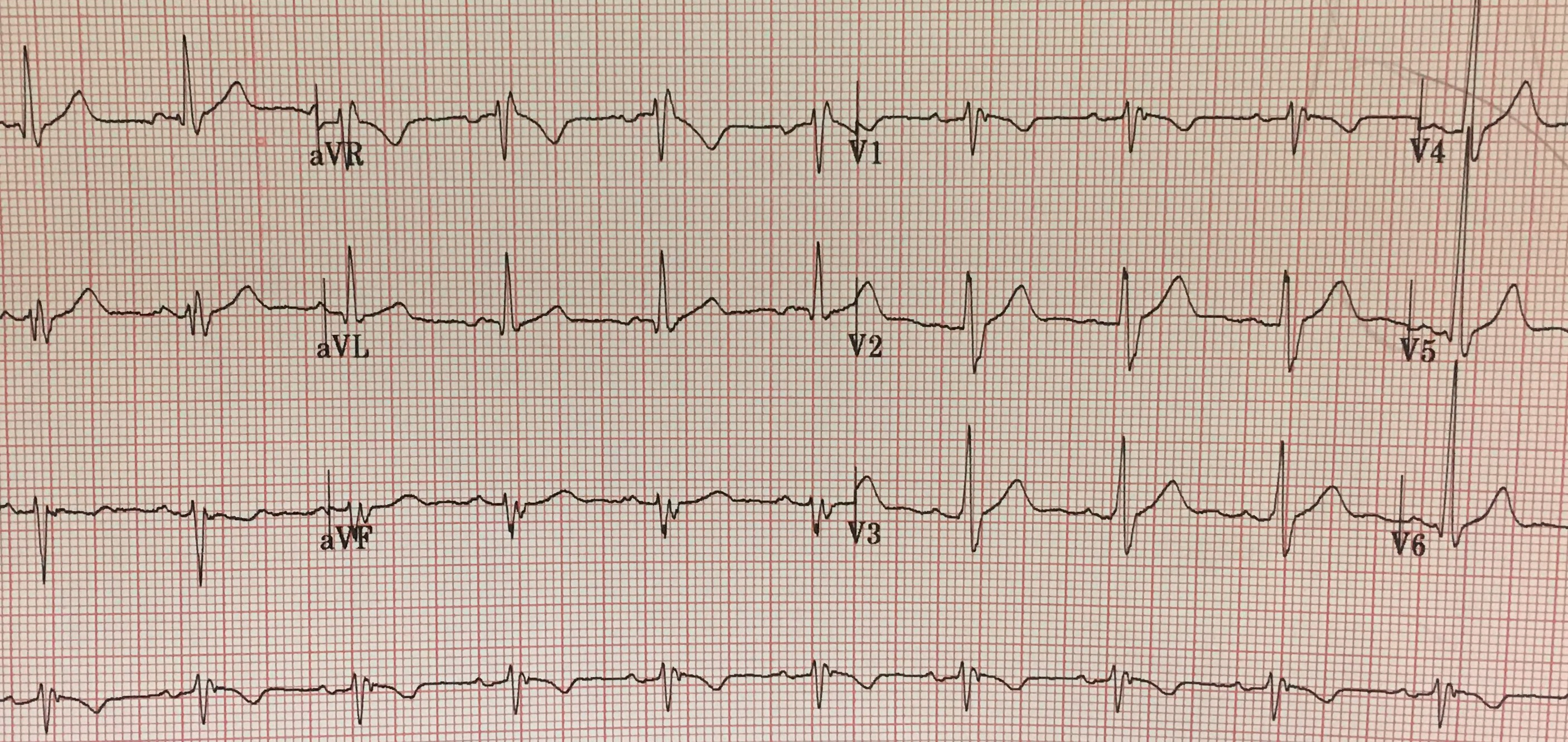 Computer read: Normal Sinus Rhythm, Left Axis Deviation

Do you agree?
What do you think the diagnosis is?
"BRADY" DOWN FOR THE EKG ANALYSIS & 1-MINUTE CONSULT
<<<<<<<<<<<<<<<<<<<<< ADVERTISEMENT & SPACER >>>>>>>>>>>>>>>>>>>>>
***************************************************************************
THE EMERGENCY MEDICINE POCKETBOOK TRIFECTA
Get one of our publications, all designed specifically for Emergency Care Providers:
***************************************************************************
<<<<<<<<<<<<<<<<<<<<<<<<< END SPACER >>>>>>>>>>>>>>>>>>>>>>>>>
EKG ANALYSIS & CASE CONCLUSION:
The computer read is correct.  The computer is quite good at determining the axis. Otherwise there are no significant abnormalities
Case Conclusion: Chest x-ray was normal. D-dimer was elevated so CT chest was done which showed no pulmonary embolism, but did show a left lingular infiltrate and a small right pleural effusion.  The troponin was slightly elevated and was unchanged on repeat.  Cardiology saw the patient and diagnosed pericarditis.  Remember pericarditis has a normal EKG in about 30% of cases.  See highlighted area of page shot below for more information.
The patient was admitted and treated for the adjacent pneumonia and the pericarditis resolved.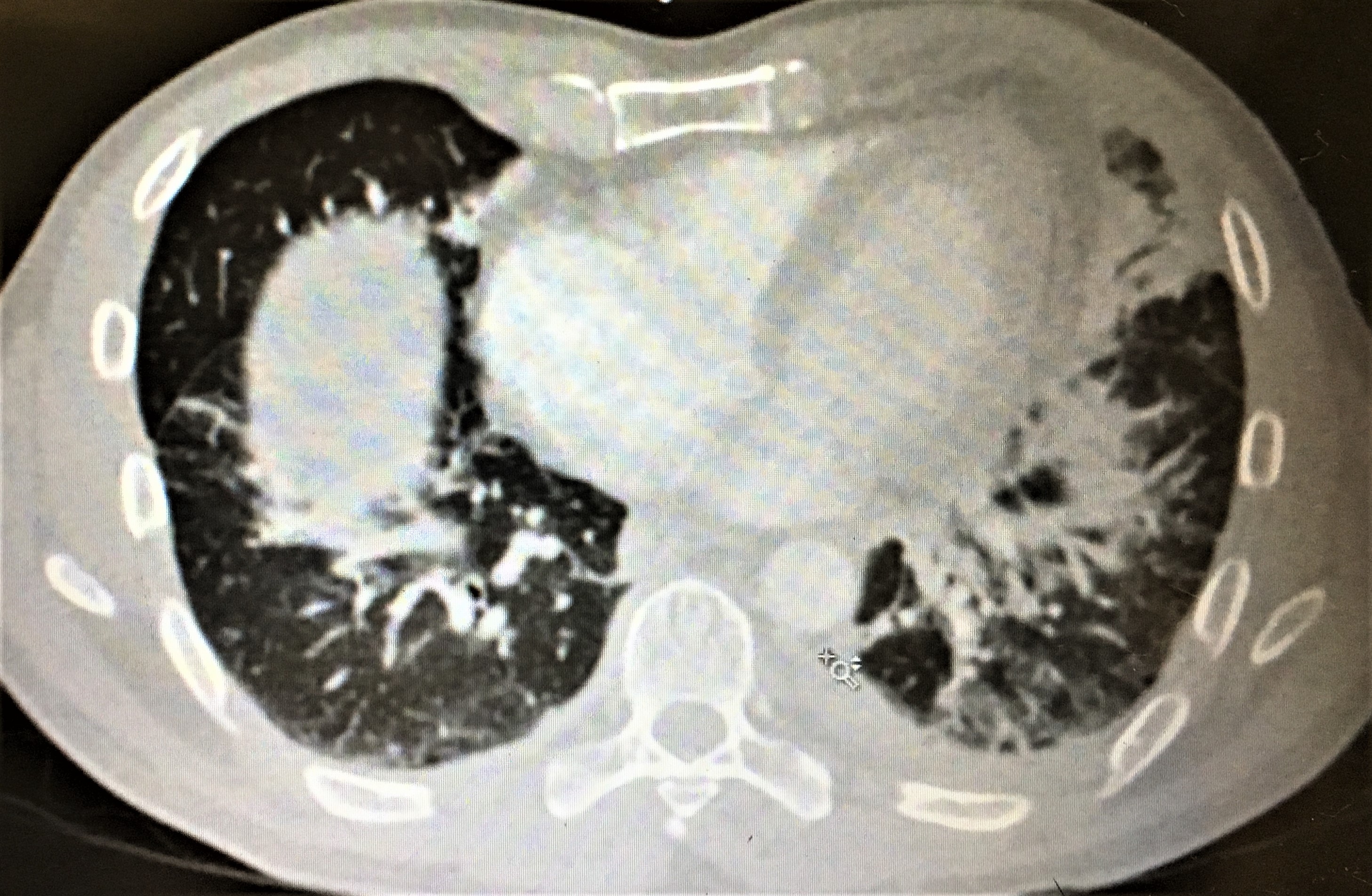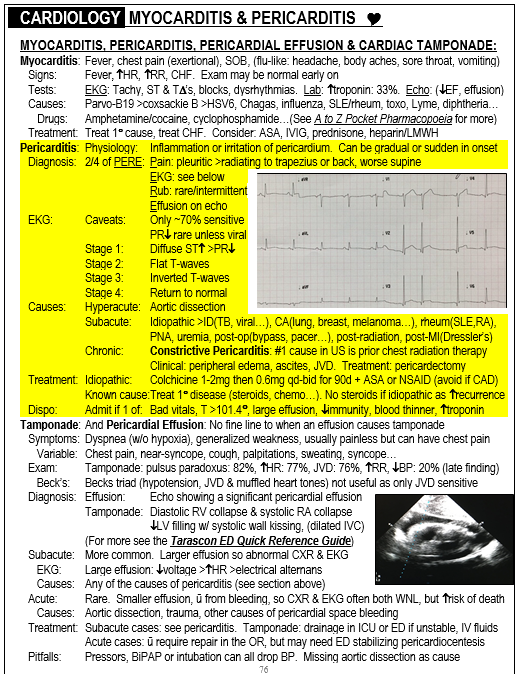 Source: The Emergency Medicine 1-Minute Consult Pocketbook