CHF or not?
History:  A woman in her early 50's presents tot he ED for 4 months of SOB and leg swelling without any fever or chest pain.  She finally saw a doctor a few weeks ago who started her on Lasix for CHF.  She called 911 today because she is feeling very light headed.  She denies syncope, palpitations, chest pain, fever, cough or other complaints.
Exam: Vital signs are normal except for a pulse in the 90's and a BP in the high 80's to low 90's
Labs, CXR, leg duplex and EKG are ordered.
Her EKG is shown below: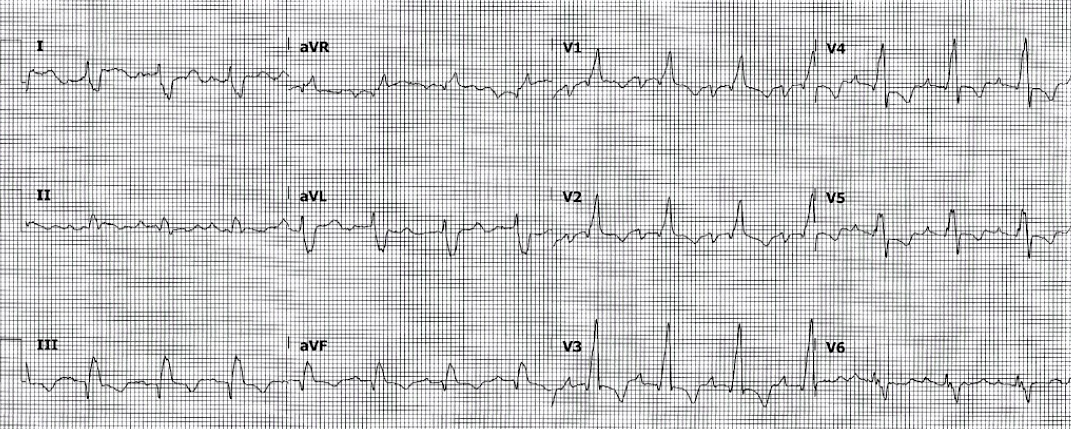 A bedside echo is done: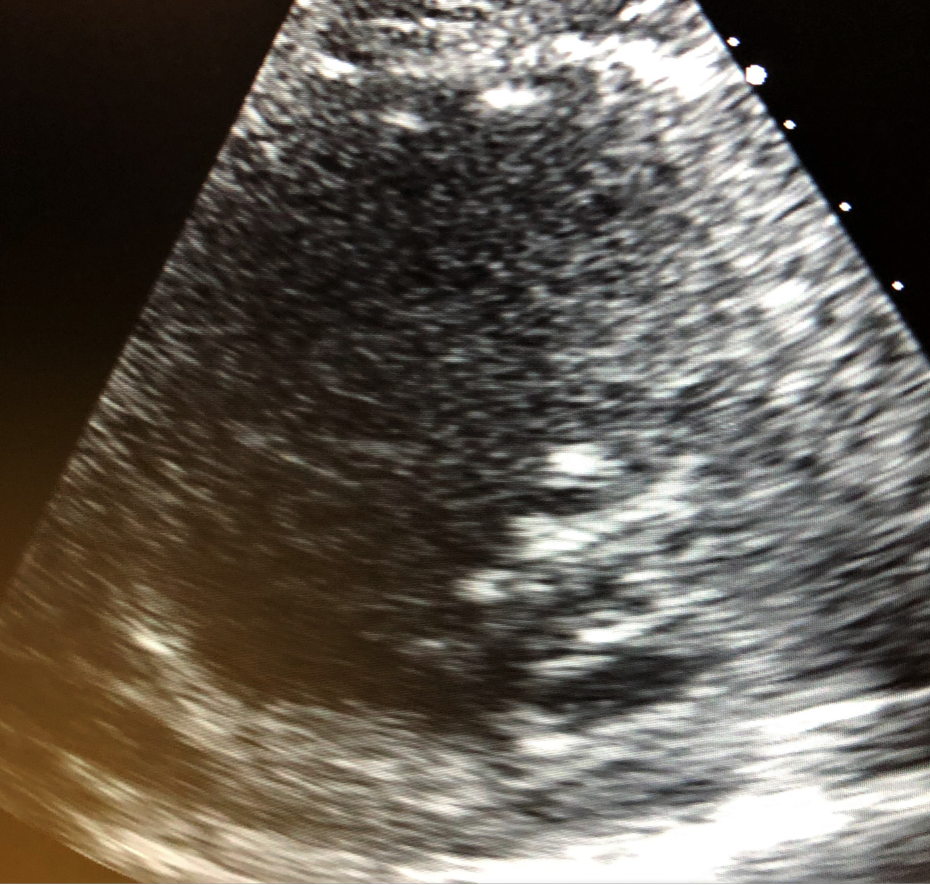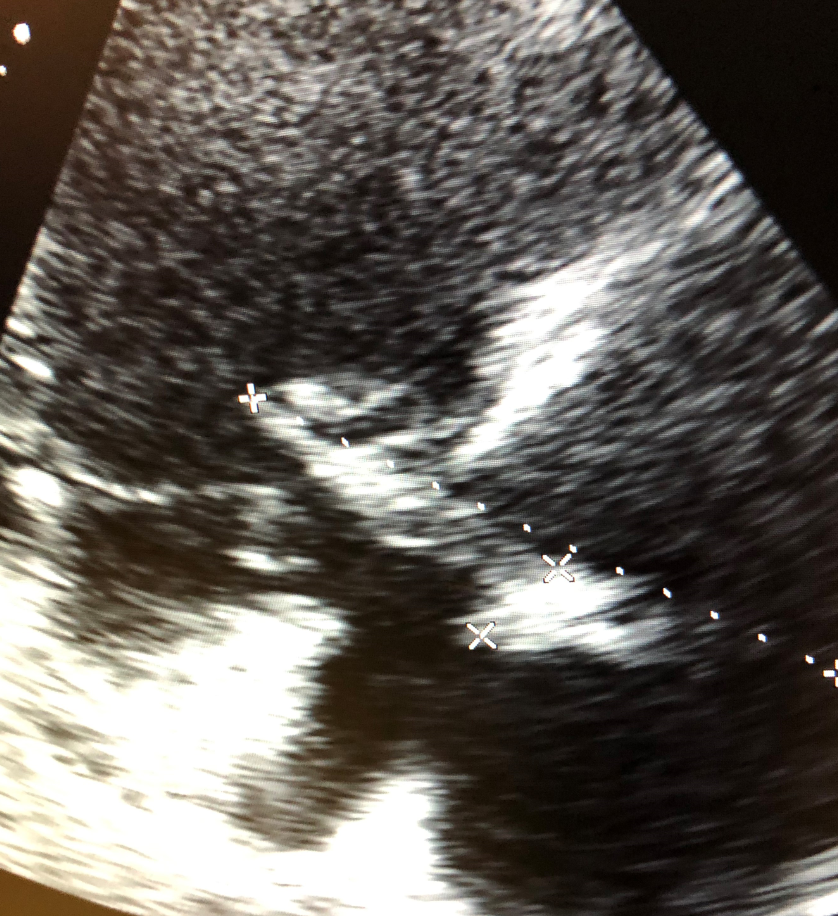 What is the most likely cause of the Echo findings?
A) CHF
B) Pulmonary embolism
C) Acute coronary syndrome
D) Tamponade
"BRADY" DOWN FOR THE EKG ANALYSIS & 1-MINUTE CONSULT
<<<<<<<<<<<<<<<<<<<< ADVERTISEMENT & SPACER >>>>>>>>>>>>>>>>>>>>
******************************************************************************
THE EMERGENCY MEDICINE POCKETBOOK TRIFECTA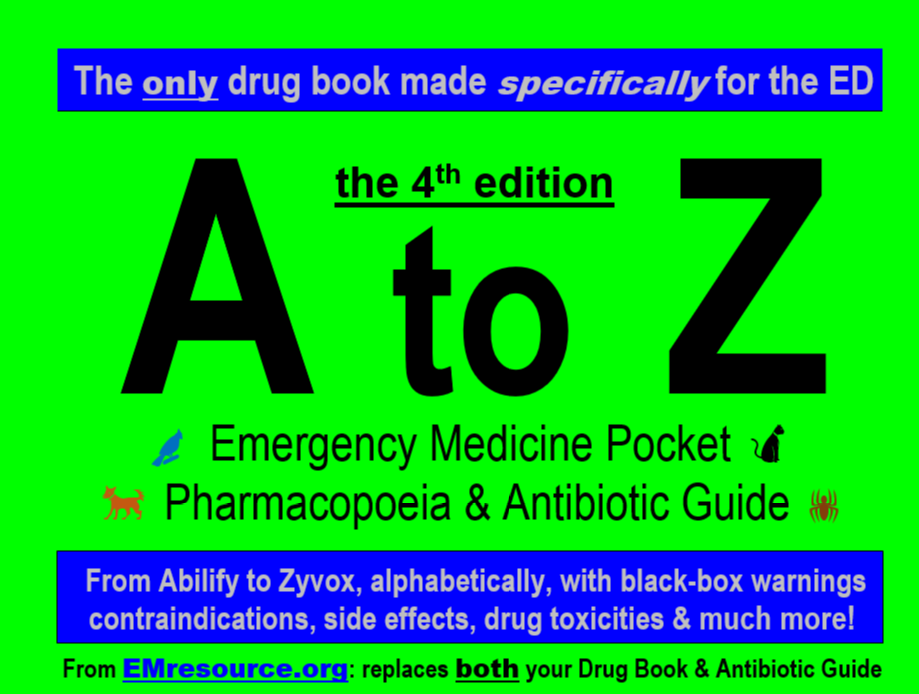 Get one of our publications, all designed specifically for Emergency Care Providers:
*****************************************************************************
<<<<<<<<<<<<<<<<<<<<<<<<< END SPACER >>>>>>>>>>>>>>>>>>>>>>>>>
QUIZ ANSWER< EKG ANALYSIS, CASE OUTCOME, 1-MINUTE CONSULT & CASE LESSONS: 
1) Quiz Answer:
A) CHF: The LV looks small in systole so likely has a good EF
B) Pulmonary embolism: CORRECT.  See below
C) Acute coronary syndrome: not typically diagnosed by echo but can be confirmed by echo, would need video information to see if there is focal wall motion abnormality, so unable to tell from these images
D) Tamponade: no pericardial effusion seen
2) EKG/Echo analysis (check out more great EKG's from Dr. Stephen W. Smith of Dr. Smith's ECG Blog): the first image is of the RV and LV in cross section and shows a HUGE RV with a small LV at the bottom right of the image.  This is concerning for pulmonary hypertension and when this severe, a massive PE.  The second image shows a clot in transit from the RA at the bottom right of the image into the RV at the top right of the image.  We already knew the patient had a large proximal left leg DVT with a mobile portion but she was unstable for CT.  IR wanted confirmation of PE before taking her for catheter directed tPA.  The echo met their criteria.  She got 1/2 dose tPA prior to that so that she would be able to lie flat.
3) Case Conclusion:  Troponin-i was 0.08 (99% URL <0.030: troponin-i immunoassay, Abbott laboratories).  Pulmonary angiogram confirmed PE but it was not large.  Chronic pulmonary hypertension was suspected but the main issue was the large clot stuck in both her RA and RV and crossing the tricuspid valve.  She never developed chest pain, but did develop liver and renal failure and ended up requiring pressors.
4) 1-Minute Consult from the Emergency Medicine 1-Minute Consult Pocketbook & Smartphone app on the topic for this case: See highlighted areas of sample page below.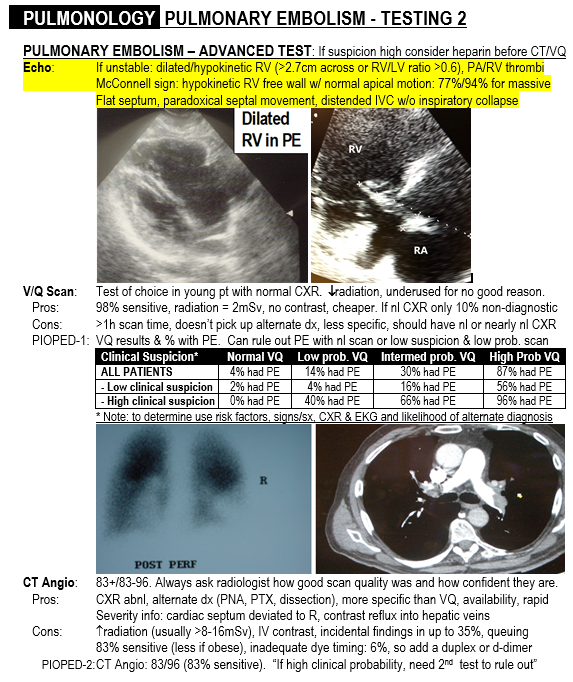 5) Case Lessons:  Always consider PE with dyspnea, even when there is no chest pain, especially if a patient has not better explanation or is potentially unstable
6) OMI Manifesto: If you haven't yet read the OMI manifesto, you should.  It's long but everyone should know at least the basics of why current STEMI criteria miss about 1/3 of occlusion MI's that would benefit from emergent reperfusion and how you can pick up those patients and get them the care they need. for more information CLICK HERE